Scientists of the Military Academy of the Strategic Missile Forces are working to create a system of optical-electronic definition of well-disguised objects, reports
MIC
with reference to the Academy researcher Mikhail Konyukhov.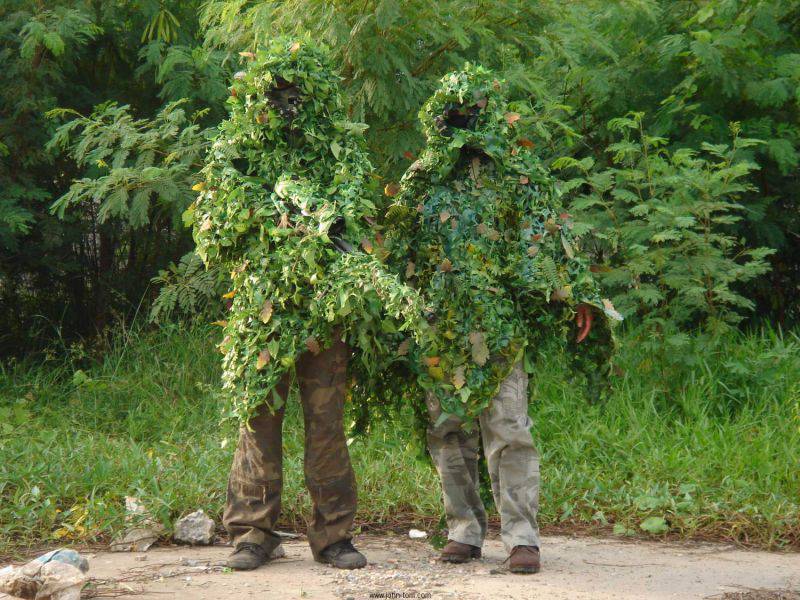 "Suppose there is a sniper sitting somewhere in the bushes, he has a camouflage suit on, etc. You need to understand - it's just a bush or there is a sniper. To do this, we irradiate every part of the terrain in different wavelength ranges and, by the reflected optical signal, we see, for example, that one of the green objects includes inorganic elements, and the bush is a bush. Thus, we, by monitoring the surroundings, can detect masked objects. "
- told Konyukhov.
According to the scientist, "the existing conceptual layout has already been created, which contains the main nodes that demonstrate how the installation is capable of functioning."
He noted that "it can also be used for the purposes of optical-electronic countermeasures and as a rangefinder."
"The Strategic Missile Forces are interested in the protection of mobile soil complexes (PGRK) from high-precision
weapons
. For example, when our system detects an attack using a cruise missile, it begins to exert optical-electronic countermeasures, and at the moment when the rocket is already "blind", the PGRK can move and thereby increase the likelihood of its miss, "said Konyukhov.