The Air Force Command has banned pilots with a body weight up to 61 kg from flying the newest F-35 fighter aircraft, reports
Rossiyskaya Gazeta
with reference to the resource Defense News (DN).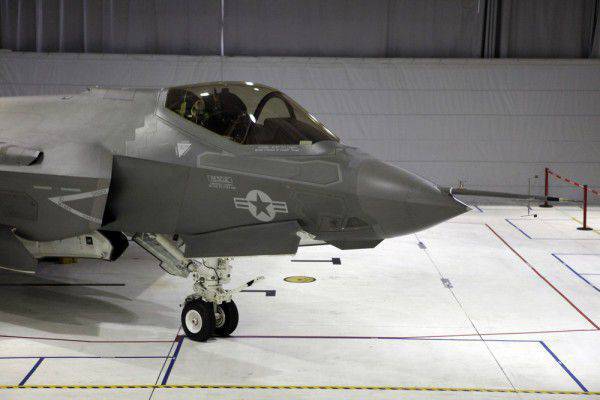 "The ban is related to the fact that the ejection seats of pilots, designed specifically for the F-35 Lightning II by the British company Martin-Baker, revealed a significant malfunction during the tests, which could lead to serious injury or even death of the pilot," writes the publication .
The tests found that when a pilot weighing up to 61 kg sits in this chair, "it changes its position very slightly, which, if ejected, can lead to a neck injury."
According to the resource, "the risk is particularly increased at the time of opening the parachute of the ejection system." In addition, the risk of injury increases if the plane flies at low speed during the ejection.
The "weight" embargo "of the Pentagon will continue until British manufacturers correct the design flaws of the fighter seats. According to the terms of reference, they must ensure the normal ejection of pilots with a body weight from 46,7 to kilogram 111,1 "
- notes the publication.
The DN reports that the "F-35 seat is equipped with two rocket launch engines, throwing it along with the pilot as far as possible from the aircraft," while the parachute can be opened manually or automatically.