In Rostov-on-Don, as part of the "Innovation Day of the Southern Military District", visitors could familiarize themselves with the new robotic complexes, reports
Rossiyskaya Gazeta
.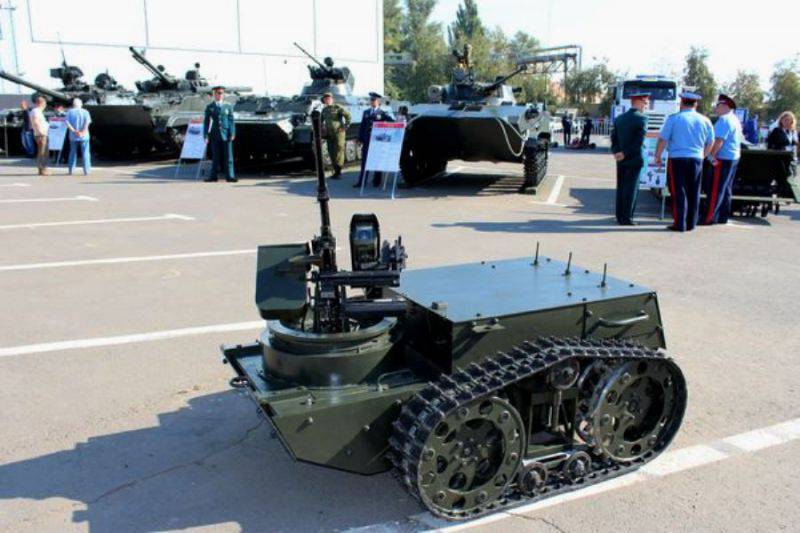 The attention of many visitors to the exhibition, including the military, was attracted by a miniature tracked armored car with a large-caliber machine gun.
«
Weapon
called "Platform M". On it, depending on the specific situation, you can put any weapons. These can be four Kornet anti-tank missile systems or AGS-30 Flame automatic grenade launchers, "the robot operator Ruslan Sagitov told a correspondent.
Operated by a car with an ordinary joystick. It is assumed that in the troops "Platforma-M" will appear in 2018.
But the delivery of robotic complexes "Uran-6", intended for demining, is expected in the near future. The first sapper robots will receive units in Ingushetia and Chechnya.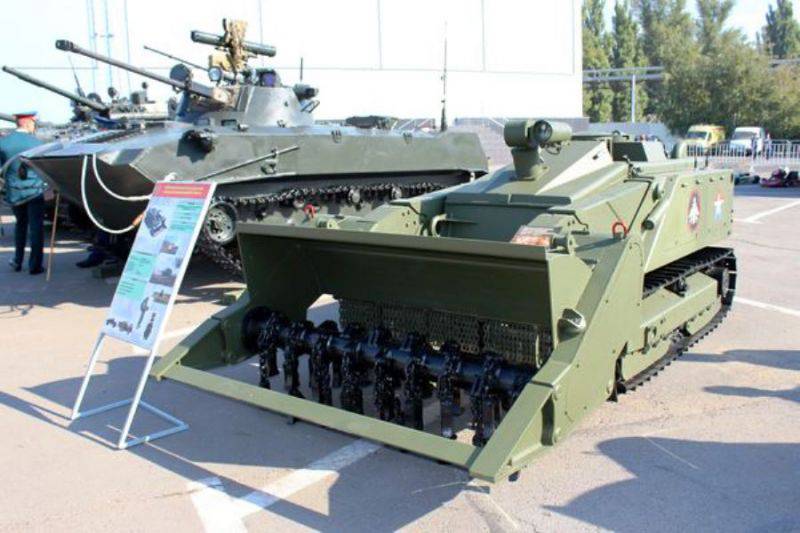 "The mass of the robot is six tons, the movement speed is up to 15 kilometers per hour. "Uran-6" is equipped with a set of attachments, as well as four video cameras, "Lieutenant-Colonel Zybinsky told the newspaper.
The so-called smart watches (Sagittarius-Hour security systems) were also popular at the exhibition, with which you can learn about any abnormal situations.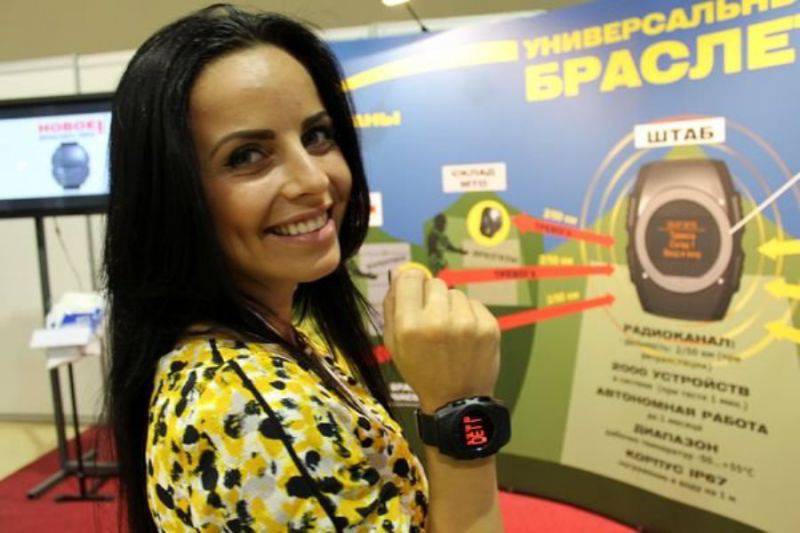 "Information on a smart watch is transmitted over secure digital communication channels. The range of two to 50 kilometers. The cost of a kit for a hundred people is about two million rubles, "representatives of the developer explained.