The international organization Doctors Without Borders is calling for the creation of a commission that will investigate the fact of air strikes from a US Air Force plane at a hospital in Kunduz. Recall that the hospital in the 300-thousandth Afghan city was subjected to multiple shelling from a US military aircraft. As a result of the 22 air strike, people were killed, about 30 were injured, a few dozen more are missing. Among the dead and missing are the staff of the Doctors Without Borders organization.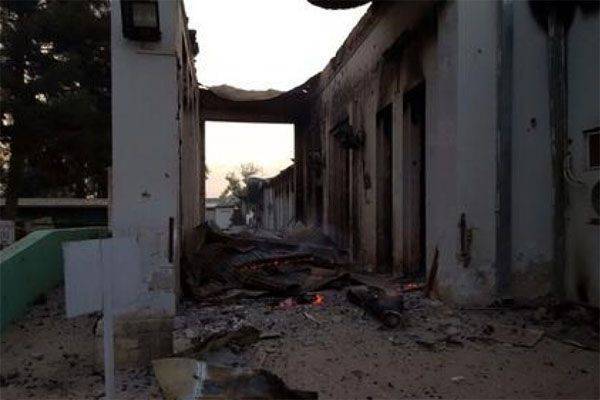 The commander of the US military contingent in Afghanistan, General Campbell, stated that the hospital "was shot by mistake." At the same time, the US authorities have not yet brought any official apologies to the victims of the airstrike, and are not going to conduct a real objective investigation.
Representative of the management of the organization
"Doctors Without Borders"
(MSF) Joanna Liu called the actions of the US Air Force "unacceptable action" and "violation of humanitarian law."
In this case, the leadership of MSF talked about the need to create a special commission able to identify those responsible for the tragedy. Particular attention should be paid to the fact that "Doctors without Borders" are asking for help in creating an independent commission, including the Russian Federation.
RIA News
cites a statement by MSF lawyer, Françoise Solinière:
We sent letters to all parties (Geneva Conventions) who ratified this commission. Including in Russia.
Russia could well raise the question not only about the creation of a commission of inquiry, but also on the formation of an international tribunal, because the perpetrators of the tragedy from among representatives of the US Department of Defense should be brought to justice for the crime committed.