The Russian Ministry of Defense responded to the call of a deputy of the Verkhovna Rada of Ukraine and an adviser to the head of the Ministry of Internal Affairs of Ukraine to publish data on Russian servicemen participating in an operation in Syria, in a shared access mode, on the infamous Peacekeeper website. Recall that Gerashchenko, on his Facebook page, said that Russia "is waging war against the people of Syria," and that it is necessary to collect "materials about the crimes of the Russian Federation in the Middle East." By "the people of Syria," Mr. Gerashchenko, as you might guess, understands the ISIL and Dzhebhat an-Nurs terrorists operating in Syrian territory.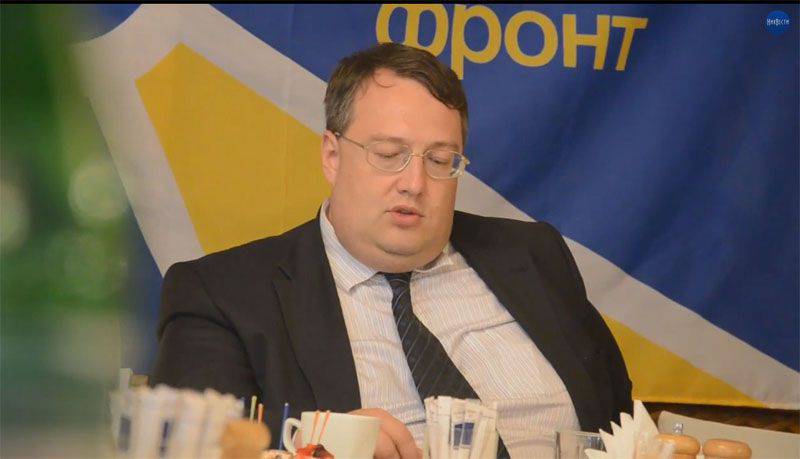 Its response to the Russian Defense Ministry also gave through the social network Facebook:
The Russian Defense Ministry comments on the call of the adviser to the Minister of Internal Affairs of Ukraine, Anton Gerashchenko, to publish any information with the personal data of the Russian military in Syria, so that "the Igilovites and their brethren in Russia could then find them and take revenge" according to Sharia law. "
The following is a comment from the head of the information department of the Defense Ministry of the Russian Federation, Major General Igor Konashenkov:
The fact that the adviser to the head of the Ministry of Internal Affairs of Ukraine Gerashchenko is connected with the fascist thugs of the Right Sector has long been known. But the fact that this "well-fed snout of the revolution of dignity" decided to contract as the "Mazepa 2.0" for the international terrorist organization ISIS, I think, surprised many. Not only in Ukraine and in Europe. But in the Middle East.

Finally, established by Peter I, the five-kilogram Order of Judas will find its worthy master.
It should be noted that the Facebook page of Anton Gerashchenko is currently blocked.