On the construction of a Russian air base on the Belarusian land there was no talk, reports
TASS
statement of the President of Belarus Alexander Lukashenko.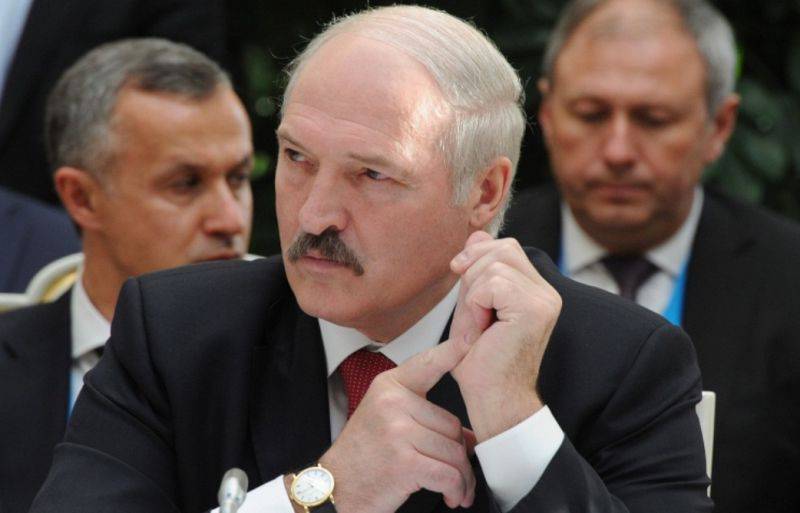 "We do not need a base today. Moreover, the air force. We need certain weapons, which I publicly told Putin before - Medvedev "
, - Lukashenka said during a trip around the Minsk region.
"We need airplanes, not bases, today," he noted. - We have excellent pilots, we have a good school of military pilots, civilians. And why should I create a database? Why do I need to deliver here today airplanes and pilots of other states? And what will they do? "
According to him, "there was no conversation with anyone about this." "It just surprises me and even to some extent resents and offends, why did the Russians throw it into the mass media today? Maybe they are worried that we are really leaving the West to throw this topic so that the West will start asking us or doubt that we want to normalize relations with them? "Said Lukashenka.
He drew attention to the fact that Russia and Belarus are allies. "We have a responsibility: both in Russia and in Belarus. We have concluded an agreement - they are responsible with us for the western direction. In fact, we are not alone against NATO, we stand here together with the Russian Federation, "the president stressed.
"We have a concrete plan even in case of war, how to act,
- he said. -
Naturally, we will not make it public, this is an absolutely secret plan, but the main force in this direction is the Belarusian army. If the conflict - then Russia begins to support us with the appropriate human resources, identified specific armies, airplanes, helicopters, and so on. In case of conflict.
"We need weapons in order to be better off in terms of protecting the borders of Belarus and Russia," the state leader said. "We are not going to go anywhere to fight, and I talked about this."
He noted that he had recently heard statements by the Belarusian "opposition regarding the deployment of a Russian air base on the territory of Belarus". "I don't know anything about this. The person who has to make this decision - I don't know anything about it, "Lukashenka stressed.