Kiev hopes that the IMF will continue to lend to Ukraine in the event of non-payment of debt to Moscow, despite the fact that the rules of the Fund prohibit loans to countries that have not repaid debt to sovereign creditors, said Ukrainian Finance Minister Natalia Yaresko. This newspaper reports
Look
with reference to Bloomberg.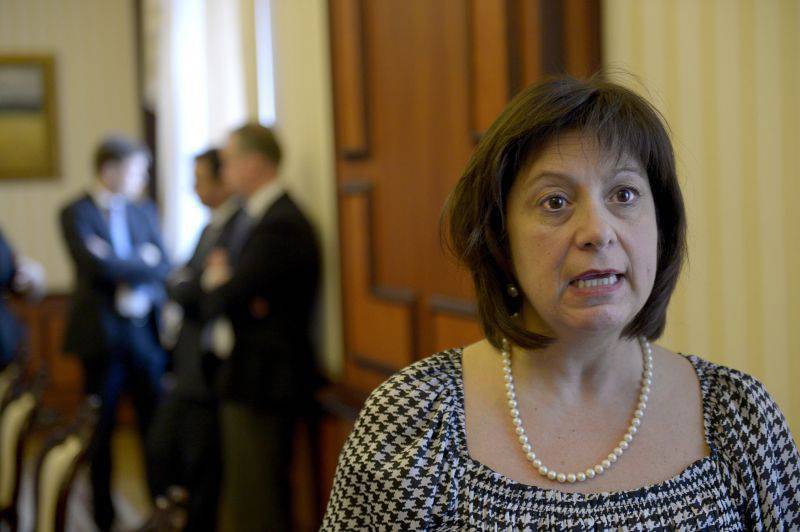 "I am confident that we will continue our reform program, we will be able to cope with any potential solutions that will take place," said the minister.
"I am optimistic and believe that the International Monetary Fund will continue to implement its assistance program, even if a country torn by war violates the rules of the fund without repaying Russia's debt on bonds worth 3 billion dollars"
- She said.
In her opinion, "support from the group of seven industrialized countries is strong enough to prevent the IMF from stopping the program of assistance to Ukraine," which amounts to $ 17,5 billion.
"The group of seven will not want Ukraine to be" pushed out "of the IMF program because of this (because of Russia), the conditions of which it fulfills in all other respects"
- said the minister.
Yaresko also ruled out the full payment of the debt by December 20, the term when its maturity expires.
At the same time, Bloomberg notes: "Ukraine risks losing IMF financing if this country does not make a payment on Russia's debt, because the rules of the fund dictate that it cannot provide loans to countries that have not repaid debt to sovereign creditors."
If this happens, the Fund will be obliged to make a decision "whether the state debt on Ukrainian Eurobonds acquired by Russia" falls into the category.
"The preliminary opinion of the staff (IMF) is that the bonds should be qualified as government debt"
, - the agency shared information received from the source.