Channel correspondent
RT
At a briefing in Washington, she asked State Department spokesman Mark Toner to comment on the agency's confidence that the Russian Aerospace Forces chooses the wrong targets for air strikes in Syria, but did not receive a sensible answer.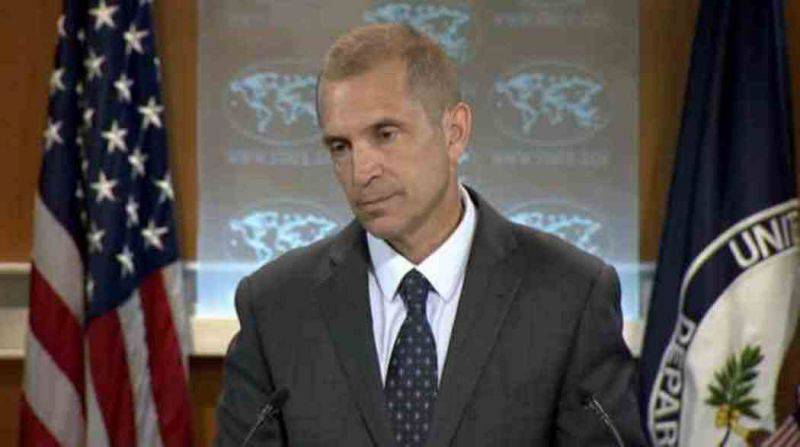 Earlier (September 5) Toner stated: "Our position on Russia has been clear in recent days. We would welcome a constructive position if Russia takes up the fight against IS. We did not see them hitting the targets of the IS. We think that Russia is hitting opposition targets. "
At today's briefing, the RT correspondent asked if he wouldn't deny that Rakka was actually the capital of the Islamic State, and the Americans had bombed the city of Idlib that had been captured by the militants this summer. In response, Toner stated only the following:
"Russia strikes in regions where the IG acts weakly or is not present at all."
Then the journalist asked how Washington is going to help the "moderate" opposition after the program to train its representatives failed. Toner replied:
"We are trying to find moderate rebels in the northern regions of Syria, where IS militants can also be located, and to help these moderate elements."
Earlier, representatives of the Ministry of Defense of the Russian Federation stated that they have accurate and verified information about the objects of the "Islamic state" in Syria.
"Our information about the areas of deployment of ISIS terrorists in Syria is repeatedly verified and accurate. But if the military departments of the anti-Igilov coalition have additional information about terrorists, we ask them to provide us. We will definitely take them into account when planning the combat tasks of our air group in Syria, "said the head of the operational department of the General Staff, Andrei Kartapolov.