A spokesman for the Russian Defense Ministry, Major General Igor Konashenkov, said that Russian planes continue to fly from the Syrian base Khmeimim to attack the positions of the militants of the Islamic State.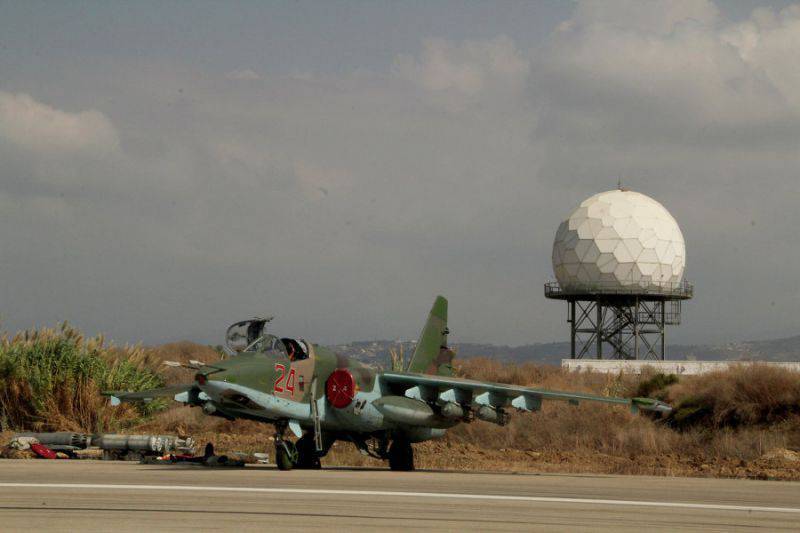 "In the area of ​​the settlement of Deir ez-Zor, the crews of the front-line Su-24 bombers destroyed two command posts of the IS militants. As a result of direct hits from concrete
aviation
bombs destroyed the buildings in which the terrorists were hiding, "RIA quoted him as saying
"News"
.
In addition, in the province of Damascus, the plant was engaged in the production of ammunition for militants.
"Not far from Guta district (Damascus province), Su-24M bombers destroyed an ammunition production plant for an IG grouping. The object was hit by adjustable aircraft bombs, "the major general said.
The strikes were also carried out in the area of ​​Kafer-Avayd of the province of Idlib, where three field camps were destroyed, one of which was used to train foreign fighters.
"According to radio interceptions, negotiations in several foreign languages ​​were recorded on the territory of this camp, which indicates that foreign fighters of the IG were trained at this base. Training base designed to train terrorists, destroyed. As a result of the air strike, numerous destructions of buildings and structures were noted, used by terrorists to store explosives, material and technical, and food reserves, said Konashenkov.
In addition, militants strongholds were attacked in the provinces of Lattakia - near the village of Gmam - and Damascus - at the height of Telu-Dakua.
"As a result of fire destruction of targets, the fortifications of militants were completely destroyed. Numerous hot spots caused by the detonation of ammunition and fuel and lubricants are noted, "the major general said.
According to him, "all Russian military aircraft that performed combat missions over the territories of the Syrian Arab Republic have successfully returned to the base Hmeimim airfield.