Representatives of the extremist organization of pravosekov Yarosh staged in the Latvian capital an exhibition of photographs entitled "People of Maidan". The main heroes of the exhibition were people, in February 2014, collected in Kiev as the main combat force, which was used to carry out a bloody anti-constitutional coup in Ukraine.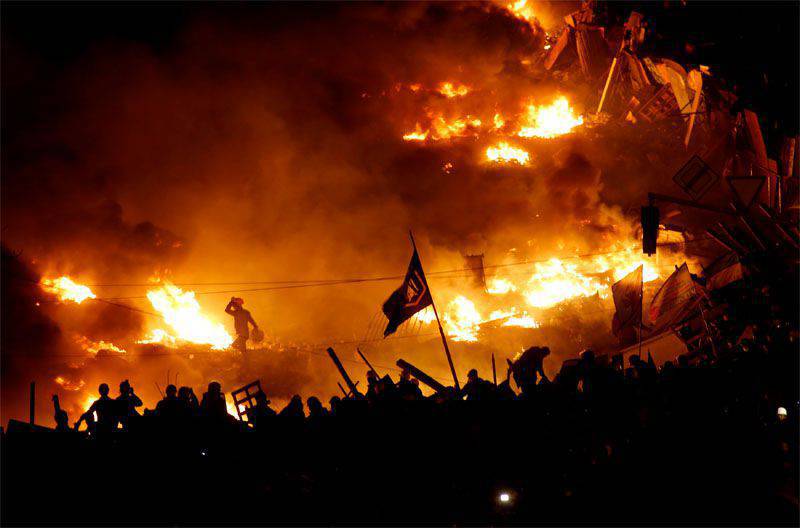 However, during the exhibition an incident occurred. Some people turned over posters with photos of "heroes", tore off and cut with a knife a red-black rag, which in Ukraine is called the flag of the "Right Sector".
The representative of the State Police of Latvia, Mr. Sadovskis, reports that the exhibition was attacked by unknown persons who are wanted. According to him, a criminal case has been opened on the fact of what happened in Riga.
The exhibition organizers, assessing the damage already in 30 thousand euros, said that the attack on the exhibition "was ordered by the Russian Embassy."
In the Russian diplomatic mission such accusations were called utter absurdity. Reports about it
RIA News
.
In fact, pravoseki themselves may well be involved in the defeat of the exhibition, who are no strangers to provocative acts. The fact is that by attacking themselves they could try to stir up interest in the exhibition, and now also receive compensation from Latvia in the amount of 30 thousand euros "for material and moral damage". Pravoseki earn as they can ...