US Air Force commander Charles Brown in an interview
CBS
He said that for the first time since the start of the operation of the Russian Aerospace Forces in Syria, "visual contact between American and Russian pilots" took place. According to Brown, Russian airplanes approached 20 miles from US airplanes, and this "allowed American pilots to see Russian airplanes on their radars." This is what a "visual contact" looks like, according to the version of the general.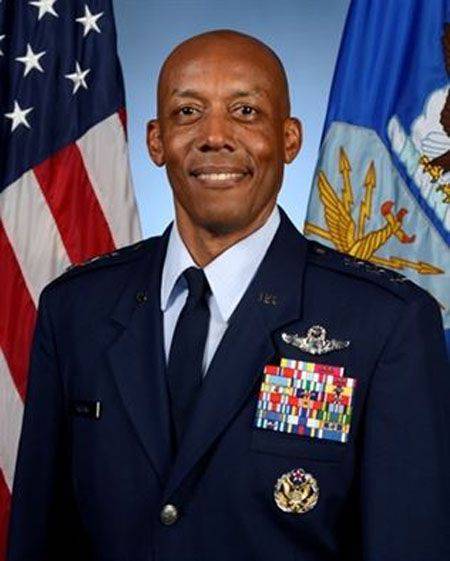 Charles Brown:
Our
aviation
makes much more sorties than Russians. If we have to go around Russian planes in Syrian airspace, then within a short period of time.
At the same time, for some reason, the commander of the US Air Force did not explain how it turns out that American aircraft and
Drones
are in the skies of Syria much more than Russian ones in time, and of the recent successes of the US Air Force - only two defeated excavators ...
Meanwhile, the head of the Pentagon, Ashton Carter, spoke in favor of beginning early negotiations (second round) between representatives of the Russian Defense Ministry and the US military. According to Carter, successful negotiations will reduce the risks for US and Russian aircraft during the operation of the US Air Force and the Russian Aerospace Force in the skies of Syria.
Recall that just a few hours ago, in the same Pentagon, they stated that they did not intend to hold any consultations with Russia as long as Russia "supported Assad." At the same time, Washington accused the Russian Space Forces of the Russian Federation that ISIS terrorists are allegedly not targets of air strikes.
Now they started talking about consultations again after seeing Russian airplanes on radars. Washington's opinion changes several times in one day.