In the Serpukhov branch of the Academy of the Strategic Missile Forces, a combined power plant has been created for a promising aerospace aircraft that will be used in both military and civilian areas, reports
Look
with reference to RIA
News
.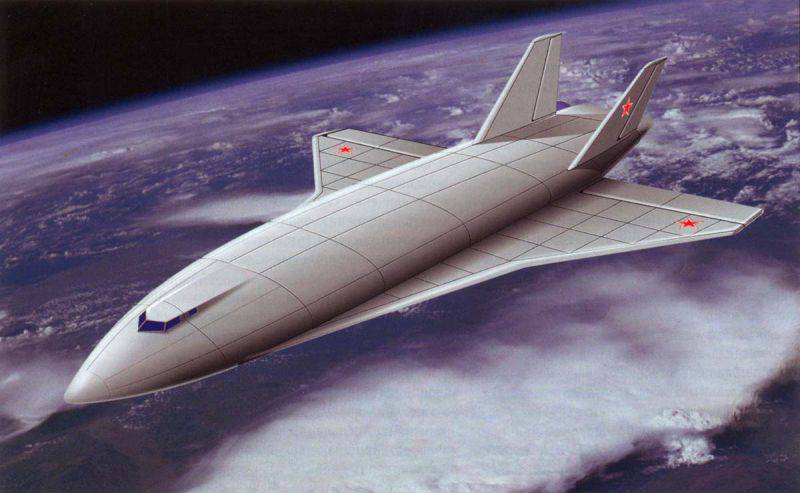 "The combined air-rocket engine with a direct-flow pulsating combustion chamber, a pre-chamber and an air launch system was created to enable the propulsion system to operate in both the atmosphere and outer space. A promising aircraft with such an engine can deliver cargo to orbital stations with greater advantage, "an academy representative told the agency on the Innovation Day of the Russian Defense Ministry - 2015.
"The task of creating a combined powerplant of an aircraft for transferring an engine from an air mode of operation when flying in the atmosphere to a rocket in space is solved. The engine includes a power plant operating on two circuits (modes) - air and rocket, "explained the source.
He gave an example of the work of the aviation complex: "The plane patrols the airspace, takes off from a conventional airfield, then receives a command to work out in space, for example, intercept warheads, destroy targets, go into outer space, work there and return to the atmosphere."
The representative of the university noted that the aircraft itself does not yet exist. "The draft of this model was sent to the leading Russian organizations, and feedback and comments were received. Two plants are already being taken to make a life-size prototype. NPO Molniya is currently developing a research and development project on a hypersonic aerospace plane, but they do not have a propulsion system, we are trying to start scientific work with them together. "
According to him, "the dimension of the engine will depend on the starting weight of the aircraft and the payload it will carry." That installation, which is presented at the exhibition - is valid, has passed fire tests, i.e. performance of the unit is proven.
"Kerosene fuel was used in the power plant in the air mode, and methane and gaseous oxygen were used for space. The task of making an engine with environmentally friendly fuel is not yet worth it, as the future aircraft is returnable, reusable and will not have problems with spent levels, like conventional space rockets, "said the source.
Presumably, the installation cost "will be about 90 million rubles, while liquid rocket engines for a single-stage rocket cost about 120 – 140 million," the academy representative said. And if we consider that the installation is a unit of reusable use, the difference in costs will be even more noticeable.