The publication Al-Arab, citing sources in the British military, reports that hundreds of militants from Syria are urgently being transferred to Libya. Among the militants are predominantly terrorists from the Islamic State group. It is reported that the withdrawal of the militants from Syria is engaged in a structure called the Libyan Dawn.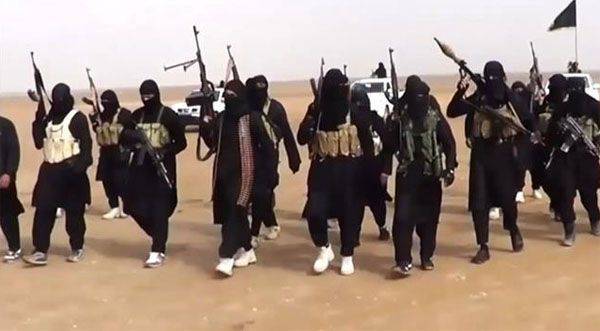 According to Al-Arab journalists, the militants are shipped across the territory of such states as Qatar and Turkey. The publication writes that only in the past two days at the airport Tripoli (Libya) landed three transport aircraft, in which there were militants with
weapons
and uniforms running from Syria. According to some reports, the approximate number of militants taken out of Syria is 285.
Terrorists arrive in Tripoli and through the territory of Sudan - through the desert in the south-east of Libya. It is reported by the news agency
TASS
.
If these facts are confirmed, then it can be stated that the main curators of the terrorists in Syria begin an operation to preserve the terrorist backbone and the possible formation of new forces outside Syria, in the sky of which the Russian military is operating today
aviation
.
For reference: the capital of Libya, Tripoli, is controlled by representatives of the Libyan Dawn group. The government of the country, which is recognized by the West, is located in the city of Tobruk.
According to the channel
Al-Arabiya
opposing "moderate forces" of Libya resumed negotiations in Morocco through the mediation of the UN mission. Interestingly, the Libyan Dawn should also be considered a moderate force, considering that it is Dawn that is engaged in the transfer of ISIS militants to Tripoli? ..