Specialists of the Kalashnikov concern modernized the combat module for armored vehicles due to the additional manual control mode and improved protection, reports
TASS
message to the company representative.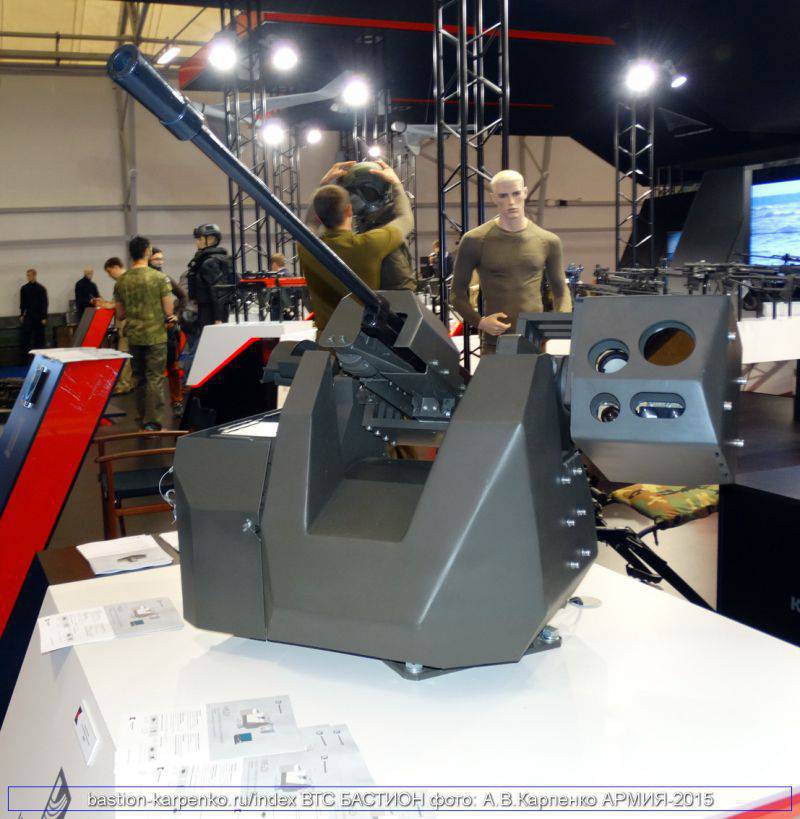 "Compared to the basic version ... the angle of the weapon lift has been changed, which is now 70 degrees. The module has a manual weapon control mode that allows it to fire in case of automation fails, "said the interlocutor at the" Day of Innovations of the Defense Ministry of the Russian Federation "in Kubinka.
According to him, "optoelectronic equipment remains the same, but now there is work to increase the target detection range."
Work is also underway to improve the target tracking machine. "Currently, he can capture up to ten fixed and one moving target," - said the source.
Also improved armor module. "Now the concern is considering options for completing its development with a booking from NII Steel or VSMPO-AVISMA," he added.
In addition, the module received a safety device that blocks fire when the car's doors are open. "Kalashnikov is working to make this device a sector one," the agency's source said. "When the left door of a combat vehicle opens, the left sector of firing will be blocked."
According to him, the concern is ready for serial production of the module, and if there is an order, it can start it already this year.
Previously, the module was shown on the RAE - 2015 forum. According to the developers, it can be equipped with four types of weapons - machine guns caliber 7,62 or 12,7 mm, 30-mm or 40-mm grenade launcher.