Verkhovna Rada of Ukraine decided to amend the law "On conscription and military service." 253 votes from 337 registered People's Deputies of VRU reduced the period of military service under the contract in Ukraine from 3 to six months. One of the authors of the initiative was the notorious Tatyana Chernovol, a deputy of the Verkhovna Rada of Yatsenyuk's Popular Front, whose rating in Ukraine fell below the statistical error value. Speaking on the air of the "Shuster.Live" program several days before the adoption of amendments to the law, Chernovol said that reducing the term of contractual service by six times would "increase the combat capability of the Ukrainian army."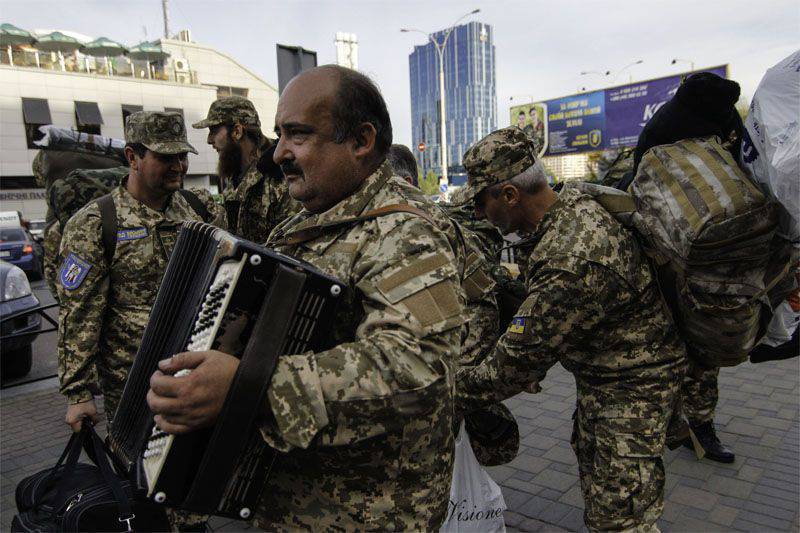 Tatyana Chernovol (quote
UNIAN
):
This is now very necessary for the whole country, because the people who defended our country in this difficult year gained invaluable experience, and we are extremely interested that some of them remain at the front and train the mobilized recruits. This bill was supported by both the Ministry of Defense and the General Staff.
According to Chernovol, the contract can be signed only by those citizens who have at least 11 months of service behind them.
The argumentation of the need for changes in the law "On Military Duty and Military Service" by the People's Deputy of the Verkhovna Rada looks as follows:
If you support short-term contracts, we sign contracts with strong and trained fighters and limit mobilization to a minimum.