Ukrainian information portal
UNIAN
came out with a material entitled as follows: "The NATO Council called on Russia to immediately cease strikes against the Syrian militias." At the same time, referring to the NATO document, in UNIAN are not particularly concerned that in the original there is no term "militia", but there is a term "Syrian opposition".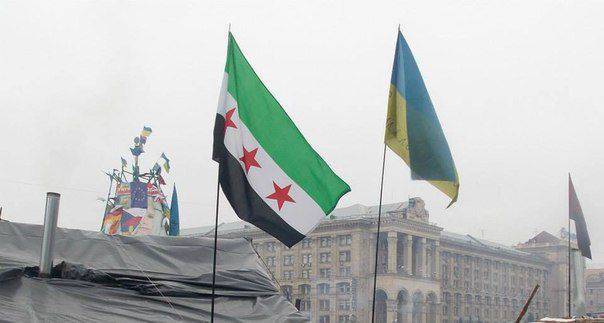 It is worth paying attention to the fact that the Ukrainian media called the "Syrian opposition" militias at that moment, as the opposition forces of Donbass are called Kiev exclusively "militants" and "terrorists". Based on this, we can conclude that Kiev is trying to whitewash any forces, even if they are outspoken thugs from the Al-Nusra Front or ISIS, if only they would position themselves as opponents of Russia.
In principle, nothing new for Ukraine. This is exactly what UPA detachments did during the Second World War, supporting the Hitler army, which occupied Europe and part of the USSR. This support Bandera was called (and their followers is called now) "the struggle for the independence of Ukraine."
In this regard, do not unite, for example, pravosekam and the same igilovtsam (in Syria), so that with one blow the Russian Aerospace Forces could destroy at once two organizations professing an openly fascist ideology ...