It is expected that the Zauralets self-propelled gun, as well as the Zavet-D artillery control vehicle, will appear in the Airborne Forces in 2019 g,
RIA News
Post artillery chief of the Airborne Forces Alexei Kostritsa.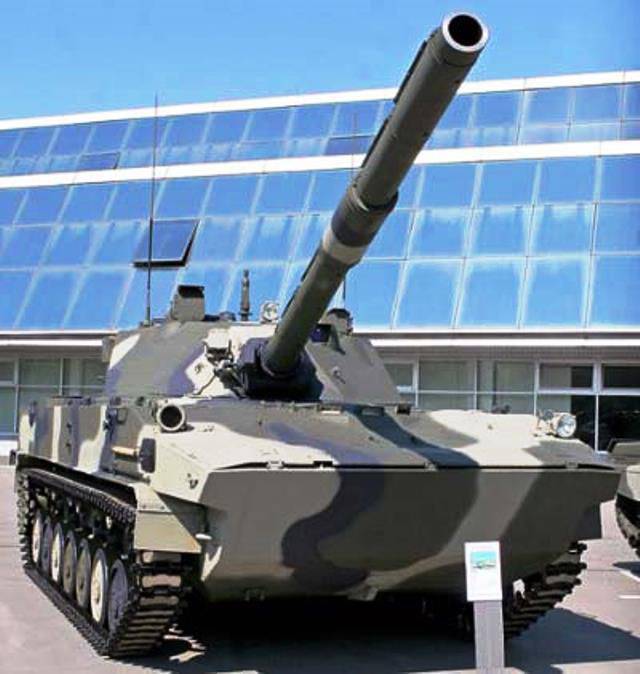 2C25 Sprut-SD
"I can say for sure that it will take more than a year to complete state tests of the Zauralets" self-propelled artillery gun. It was decided that the created combat module will be on the new base chassis, unified with BMD-4M, for this it will take another two or three years. By 2019, the artillery units of the Airborne Forces will have such a weapon in service ",
Kostritsa said at the Innovation Day of the Ministry of Defense of the Russian Federation.
According to him, the Kornet anti-tank missile system is also being developed for the Airborne Forces; moreover, it is in the experimental design development of the Zavet-D artillery control machine, which should appear in the troops in the same 2019.
Among other things, "in the interests of the assault forces, the modernization of the 120-mm Nona self-propelled artillery, the reconnaissance and artillery fire control station Rheostat, the 125-mm Sprut self-propelled anti-tank gun continues," Kostritsa said.
The modernization of the Sprut will end in 2016, he added.
The chief of artillery noted that "the main requirements of the Airborne Forces to the new and modernized
arms
, besides its unification on the base chassis, are air transport and the ability to parachute parachute method ".