The deputies of the "Samopomich" parliamentary faction demanded that Ukrainian Foreign Minister Pavel Klimkin demanded the protocol of the 4-hour talks between the leaders of the "Norman Four" countries in order to verify the authenticity of their statements.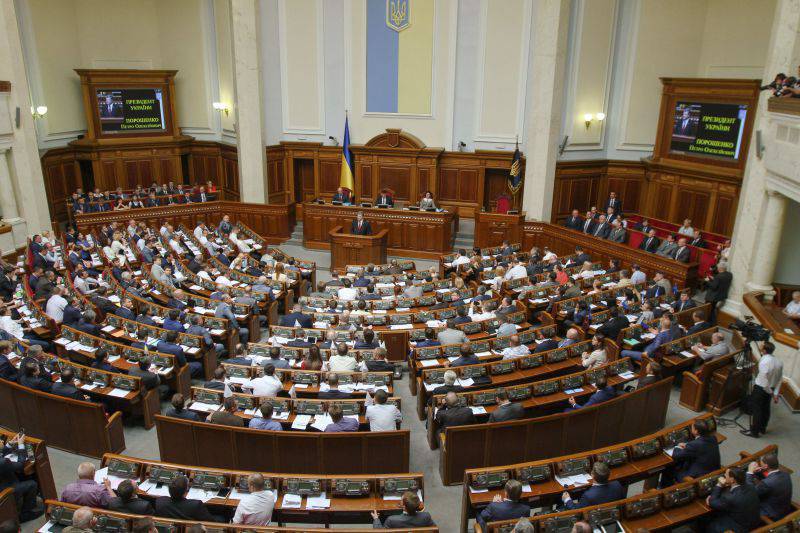 "We have passed the country in concession? But nobody knows about this, including 40 million people (residents of Ukraine)? Taking into account this state of affairs and such statements, we invite the minister (Klimkin) with specific explanations and the 4 protocol of a one-hour talk of the most important people of the world about Ukraine ", - cites the words of the Chairman of the" Self-help "faction Oleg Bereziuk
TASS
.
In particular, the deputies plan to verify the correctness of the statements of French President Francois Hollande and German Chancellor Angela Merkel, published in the media following the October 2 talks.
"We see statements by the German Chancellor that the Ukrainian parliament should adopt a law on elections in the occupied territories, and this law must be coordinated with the terrorists. This is nonsense, "said Berezyuk.
He also noted the statements of Hollande about the need, as the deputies stressed, "first hold elections in the occupied territories and grant immunity to the militants".
During the conciliation council, which was held in parliament, Speaker Vladimir Groisman said that on October 7, Klimkin was invited to the Rada with information about the negotiations held.
"On Friday, meetings were held in the" Norman format "in Paris. People's deputies should hear from primary sources, what were the talks, what was happening, what agreements were reached, in what directions, so that no one could speculate on these topics. I am instructing the Verkhovna Rada staff to invite the Foreign Minister to Wednesday, "said Groysman.
Earlier, the press secretary of the President of the Russian Federation, Dmitry Peskov, noted that the negotiations were "businesslike" and "saturated". In particular, they discussed the implementation of the Minsk agreements, gas problems and other crises, including in the field of air communication.