5 and 6 in October in Rostov-on-Don is the salon "Day of Innovation of the Southern Military District." The Ministry of Defense and the connections of the Southern Military District, as well as scientific and industrial organizations of the South of Russia presented new equipment and various security developments. At the venues of the Vertol Expo Convention and Exhibition Center there are stands and expositions of a large number of defense industry organizations and educational institutions.
An important part of the "Innovation Day" that attracted the attention of visitors was the exhibition of armored and special equipment intended for the armed forces, the Ministry of the Interior and the Ministry of Emergency Situations. Both in the pavilion and in the open area, the latest models of armored vehicles, tracked combat vehicles, robotic complexes, etc. are shown to everyone. Most of these "exhibits" are open to the public: everyone can visit the place of the tankman or the BTR driver.
We present a small photo report from the first day of the exhibition.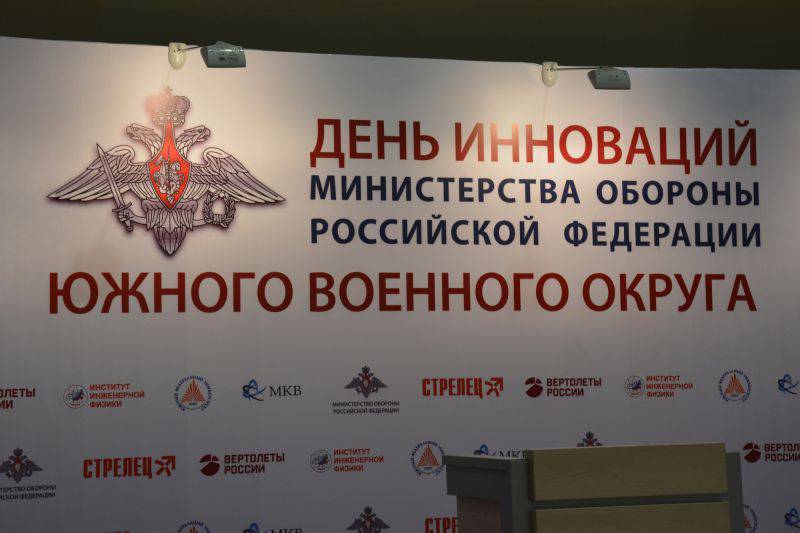 A warning to readers from Rostov-on-Don and the nearest cities: if you want to visit the exhibition "Innovation Day of South-Eastern Military District" on the second day, October 6, hurry. On Tuesday, the exhibit is open only to 16: 00.