Russian drones will equip with unique on-board radio-electronic equipment (avionics), which allows them to exchange information with the "land" without an intermediary - a ground control station, reports
RIA News
report of the Deputy General Director of the United Instrument Making Corporation (DIC) Sergey Sokolov.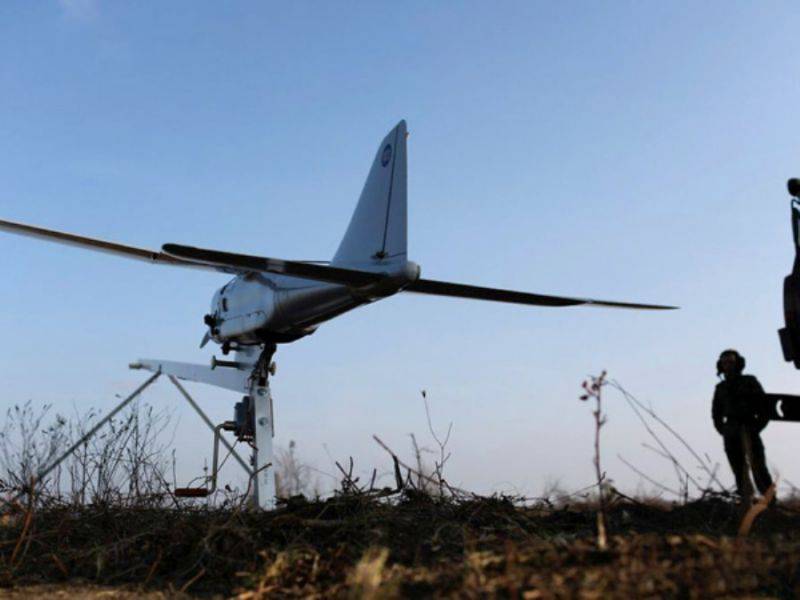 According to Sokolov, the work on the creation of avionics is completed.
"The military-industrial complex completed work on the avionics created in the spirit of the concept of" network-centric wars ". This advanced complex is the basis for building various reconnaissance unmanned aerial vehicles that can be integrated into modern automated battle control systems. "
He noted that the equipment is universal and "can be installed on any type of drone, including these developments are being introduced into the medium reconnaissance short-range drone Corsair developed by the military-industrial complex, which is currently undergoing flight tests."
Sokolov explained that "airborne avionics include a strapdown form inertial navigation system (SINS), an onboard information recorder and a communications complex based on software-defined radio technology".
According to him, "the ability to exchange information between the" land "and the drone without an intermediary allows command posts and each combat unit in the battle management system to see the data of unmanned reconnaissance online and act more quickly."
As the agency explained, "network-centric war is a military doctrine focused on increasing combat capabilities in modern wars by achieving infocommunication superiority, combining combatants into a single network, is part of a hybrid war".