The US plans to support the idea of ​​forming a new front in Syria in order to exert pressure on the actual capital of the Islamists, the city of Rakka, reports
Look
with reference to the New York Times.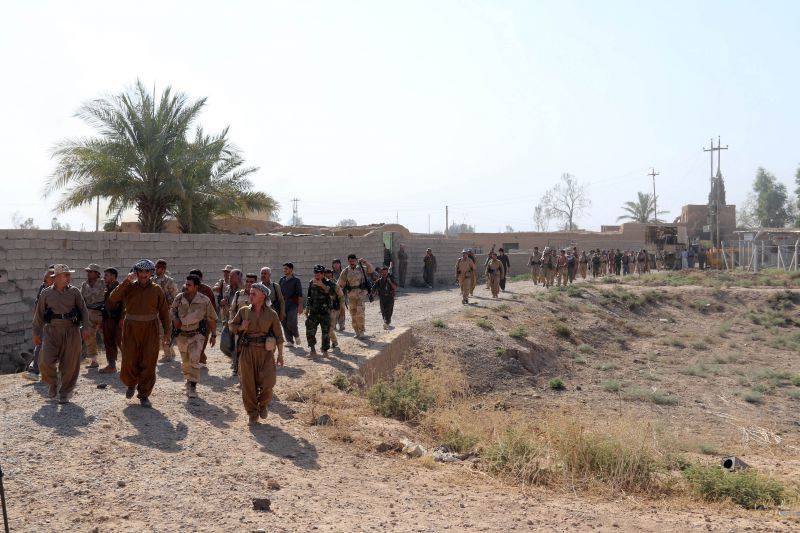 Kurdish Militia"The coalition led by the United States, fighting against the IG, began preparations to open an important front in northeastern Syria to put pressure on Raqqa, which is actually the" capital "of the group"
- writes the publication with reference to the sources.
"Officials reported that President Obama last week approved two significant steps aimed at increasing the pace of the offensive operation over the coming weeks," the newspaper said.
According to her, "Obama ordered the Pentagon for the first time to directly provide ammunition and, possibly, some weapons to the forces of the Syrian opposition operating in the country."
The President also "approved the idea of ​​increasing the intensity of air strikes from bases in Turkey, although important details regarding this should still be worked out."
"Taken together, these measures are aimed at reinforcing Arab fighters numbering from 3 thousand to 5 thousand people who, together with 20 thousand Kurdish soldiers, will take part in an offensive operation supported by dozens of coalition planes to put pressure on Raqqa"
- writes the American newspaper.
The publication notes that these actions will be carried out "away from the area where Russia is conducting an airstrike campaign (western part of Syria)."