Railway troops (Railway), ahead of schedule, lay new kilometers of the road bypassing Ukraine. Transport workers have no military questions to report.
Make a star
.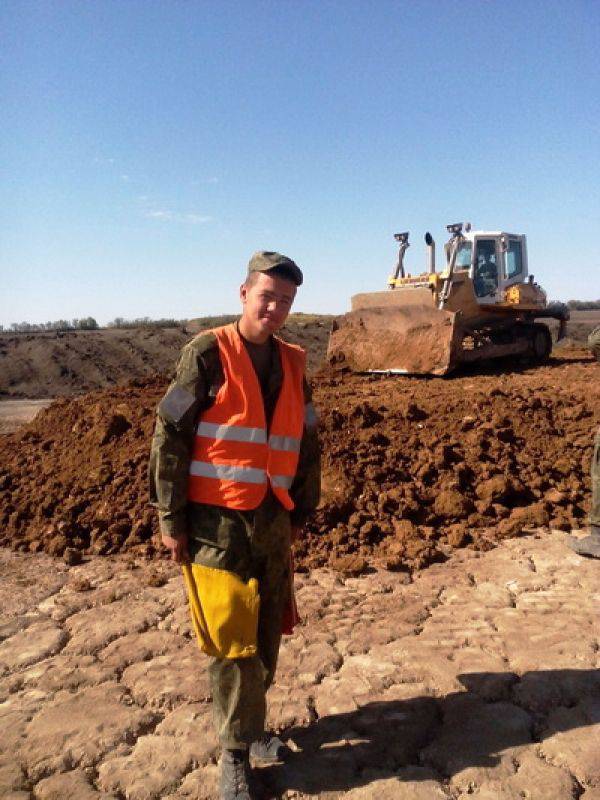 It was originally planned to instruct the railway units to build only 20-km of the route on the Zhuravka-Millerovo section. At this point, the road runs along the border with the Luhansk region in an area with extremely difficult terrain.
Six months later, it turned out that the military had coped with their task so professionally that the question arose of continuing the construction precisely by the Railway Troops.
"The railway troops have worked even with a monthly schedule ahead," Deputy Defense Minister Dmitry Bulgakov told a newspaper correspondent. - The quality of work from 11-th to 31-th kilometer - in our area of ​​responsibility - no complaints, neither we nor the transport workers. Therefore, we have agreed with the leadership of the Ministry of Transport and JSC Russian Railways that Railways will continue to perform work already in the next section - from 31 to 50 km. "
The erected road will connect the Rostov and Voronezh regions, bypassing a part of the territory of Ukraine. The project provides for the laying of 140 km of expressways and the construction of 7-m new stations.
According to Deputy Transport Minister Alexei Tsydenov, who also appreciated the work of the military, the travel time to the south of the country for Russians will be reduced by 3-4 hours.
"For two years, they should build a model branch here (the permissible speed on it will reach 160 kilometers per hour), introduce power substations and establish modern technical equipment. The capacity will be about 70 pairs of passenger trains per day, not counting freight trains. This will correspond to an increase in passenger traffic with the commissioning of the bridge to the Crimea "
- he said.
As stated by Army General Bulgakov, who personally oversees the construction,
"The participation of military railway workers and the construction paces shown instill confidence that the facility will be completed according to plan - by 2017 year".