On September 25, the Finnish Ministry of Defense officially announced the launch of Laivue 2020 ("
Flotilla
2020 "), which provides for the purchase of four multi-purpose corvettes to replace four upgraded Rauma missile boats, two Hämeenmaa type mine loaders, and also the Pohjanmaa flagship and a mine loader removed from the Finnish Navy in 2013, reports
blog
Center for Analysis of Strategies and Technologies.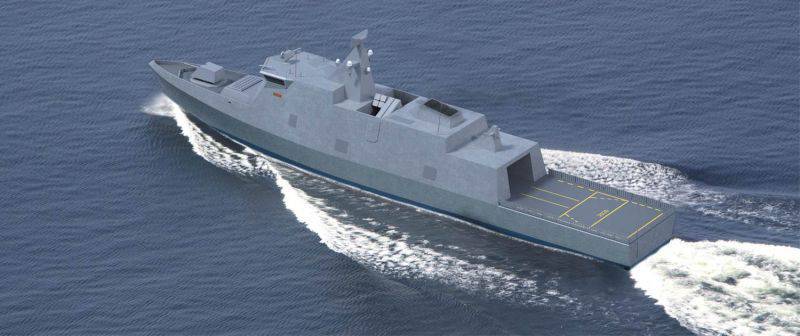 Until the end of 2015, the Finnish Defense Ministry will send requests for the creation of a technical project and the subsequent construction of corvettes to the interested shipyards of the country. It is planned that the contractor will be determined at the end of 2016 or the beginning of 2017 of the year. The selected company will have to complete the technical design by 2018 and build ships from 2019 to 2024. The program cost is 1.2 billion euros.
In addition, the Ministry of Defense of Finland distributed a presentation on the program Laivue 2020, which contains an image of the preliminary appearance of a promising corvette. From the presented materials it follows that the length of the ship with the "stealth" architecture will be about 90 m., The displacement is about 1500 tons.
The report notes that it is planned to include "two four-container launchers of the anti-ship missile system (type is undefined, but PUs are similar to RBS-15 Mk 3 or NSM), 32-charging short-range anti-aircraft missile system (supposedly already in service with the Finnish Navy Umkhonto), 76-mm universal artillery installation Oto Melara Super Rapid, anti-submarine torpedo tubes, the ship also reserved a place for the complex amooborony ". The possibility of placing a light helicopter or a drone, anti-mine systems and the use of towed GUS.