The representative of the Ministry of Defense of the DPR, Eduard Basurin, reported on the destruction of the UAV drones over the territory of the Republic of 4 and the accumulation of Ukrainian equipment not far from the line of demarcation.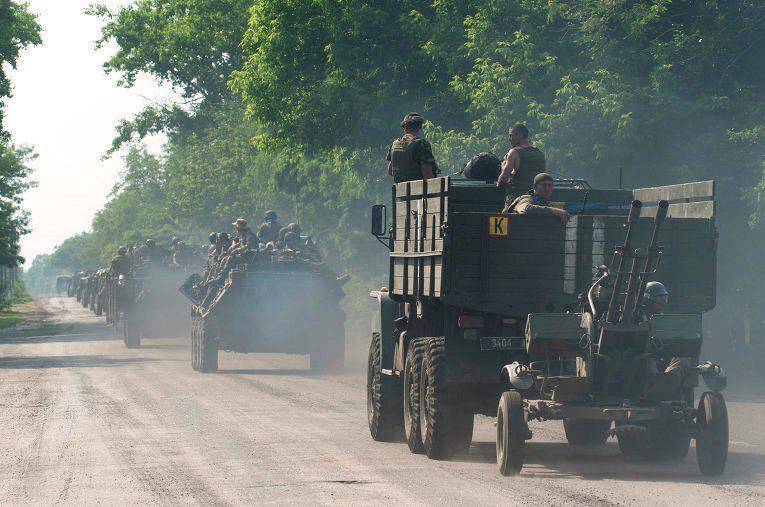 "Yesterday, four unmanned aerial vehicles of the Armed Forces of Ukraine were shot down by the Armed Forces of the DPR. It was in the area of ​​settlements Enakievo, Yakovlevka, Korsun. These vehicles conducted air reconnaissance positions of the DPR army. According to the Minsk agreements, only unmanned vehicles of the OSCE mission are allowed in the zone of armed conflict ",
- quotes Basurin
RIA News
.
In addition, according to him, near the border with the DPR, accumulation of Ukrainian military equipment was recorded.
"In the area of ​​the settlement of Ptichye, in 23 kilometers from the contact line, the concentration of the equipment and the location of the firing positions of the artillery were established. In the town of Starognatovka in 4,5 kilometer from the contact line, firing positions of artillery under a camouflage cover were revealed.
He said.
Earlier, Basurin noted the accumulation of technology in the area of ​​the settlement of Gnutovo, Granite and Kleban Bull.