Israeli Prime Minister Benjamin Netanyahu announced the development of a package of measures designed to stop another wave of Palestinian terror, reports
RIA News
with reference to the newspaper Ha'aretz.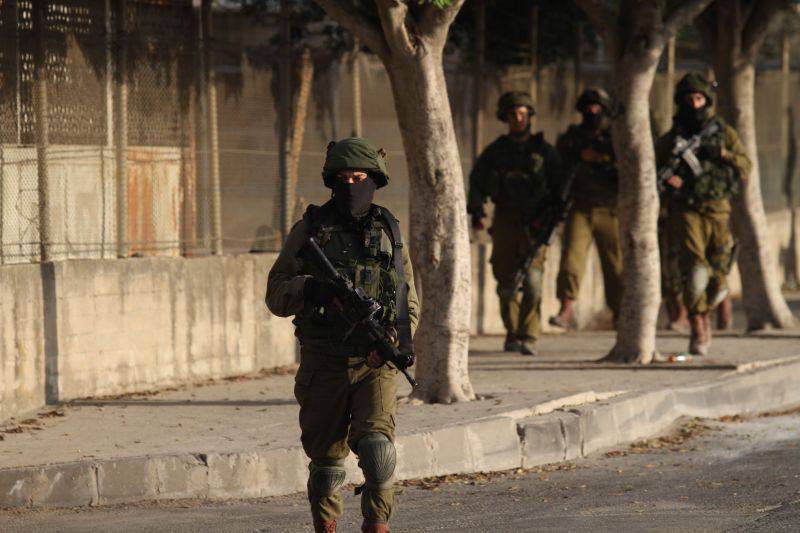 At the end of the week, the prime minister held a meeting with the heads of security agencies, discussing with them additional anti-terrorism measures.
"We are waging a full-scale war against Palestinian terrorism. I ordered to take additional measures to prevent terror, deter terrorists and punish them, "he said.
According to the newspaper, the package of measures includes "placing additional forces of the army and police in the West Bank and East Jerusalem, speeding up the demolition of Palestinian terrorists' houses, wider use of administrative arrests, expelling the Temple mosques mountains, public figures inciting violence. "
According to the publication, over the past 5 days as a result of the 2-x terrorist attacks, four Israeli citizens were killed: "On Thursday, Palestinian militants shot a car in the West Bank, killing their spouses in front of their four children, and two days later, a Palestinian was attacked in Jerusalem Old City with a knife on a group of Israelis, causing two of them fatal injuries. "
On Sunday, the Israeli military announced a new attack by terrorists who fired two rockets from the Gaza Strip across Israeli territory. In response, the country's air force "attacked the infrastructure of terrorists" (Hamas), guilty, according to Tel Aviv, in the escalation of tensions.
In addition, according to media reports, the Israeli "security forces stepped up anti-terrorist raids in the West Bank and closed the Old Town, which is walled for Palestinians, for two days, before the end of the Jewish holiday of Sukkot.
historical
center of Jerusalem, where the shrines of the three monotheistic religions are located. "