Syrian President Bashar Asad said in an interview with Sana that the timing of the operation of the Military Space Forces of Russia in his country will be adjusted depending on developments.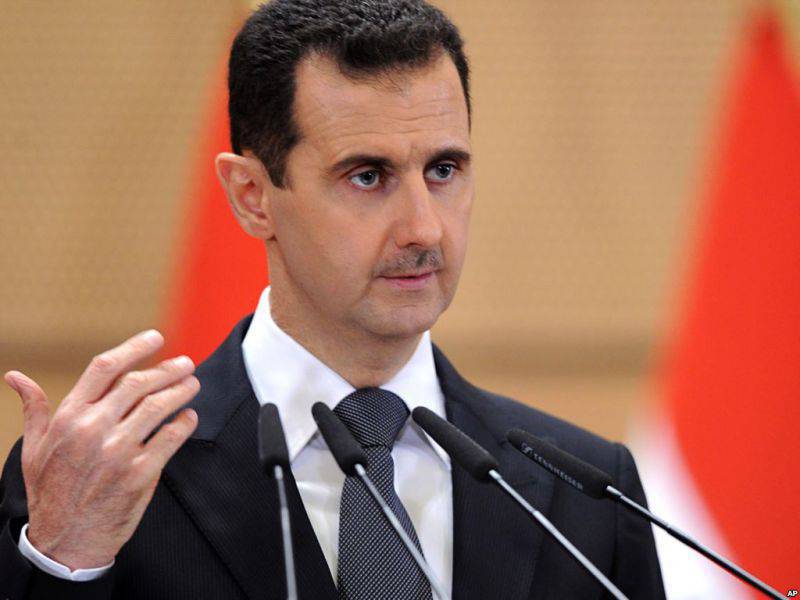 "The time frame has not yet been established. It depends on the development of events. Not so long ago, plans were formed with the cooperation of Syrian and Russian officers, when preparations began to receive Russian forces in Syria, "the RIA quoted him as saying
"News"
.
In addition, the Syrian leader noted on Twitter that the cooperation of the Russian Federation, Syria, Iraq and Iran would avoid the destruction of the region.
"A coalition consisting of Russia, Syria, Iran and Iraq is bound to win or the region will be destroyed," he wrote.
Also in an interview with Iranian television channel Khabar TV, Assad said that since the creation of the coalition led by the United States, the territories controlled by the Islamic State have only increased, and the number of militants in the group has increased significantly. At the same time, the Syrian leader expressed hope that the Russian Federation, Syria, Iran and Iraq will be able to achieve "real results."
"Most countries feel the danger of terrorism, and we see that different countries have made statements in support of the coalition created, so I believe that the chances of success of this coalition are very high," he said.
It is worth recalling that earlier the Federation Council approved the appeal of the President of the Russian Federation Vladimir Putin on the use of the Russian military abroad. Later, the Ministry of Defense of the Russian Federation reported that the Russian
aviation
began to deliver targeted strikes on the positions of militants in Syria.