Press office
Ministry of Defense of the Russian Federation
reported that the Russian
aviation
the group will continue to fly from the Khmeimim air base to attack the positions of the militants of the Islamic State (IS) terrorist group in Syria using high-precision munitions.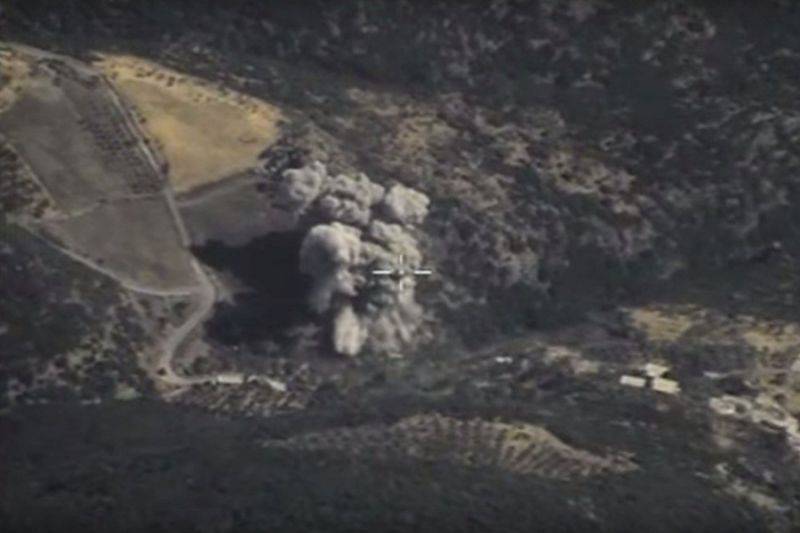 It is noted that the search for targets used by space, air and other types of intelligence. So, using the data obtained, the Su-34, Su-25 and Su-24М aircraft made 20 sorties during the past 24 hours, attacking the 10 IG objects.
In particular, the Su-25 attack aircraft attacked a militant training camp located in the KESLAJUK area of ​​the IDLIB province, destroying the shelters there and the workshop for making explosive devices.
Another 8 targets were attacked by Su-24M and Su-34 bombers in the vicinity of JISR-ESH-SHUGUR of the IDLIB province. They managed to destroy three
armory
warehouse, four command pukta and five units of armored vehicles.
"According to the assessment of the General Staff of the Armed Forces of the Russian Federation, as a result of strikes by our aviation against ISIL facilities, it was possible to disrupt the management and logistics of this terrorist organization, and also cause significant damage to the infrastructure used to prepare the terrorist attacks in Syria and Iraq", noted in the Ministry of Defense.