Militants from the coalition group "Jaish al-Fath" began to withdraw their forces from the Syrian city of Idlib and other settlements in northwestern Syria towards the Turkish border, reports
MIC
with reference to the Lebanese newspaper Al-Safir.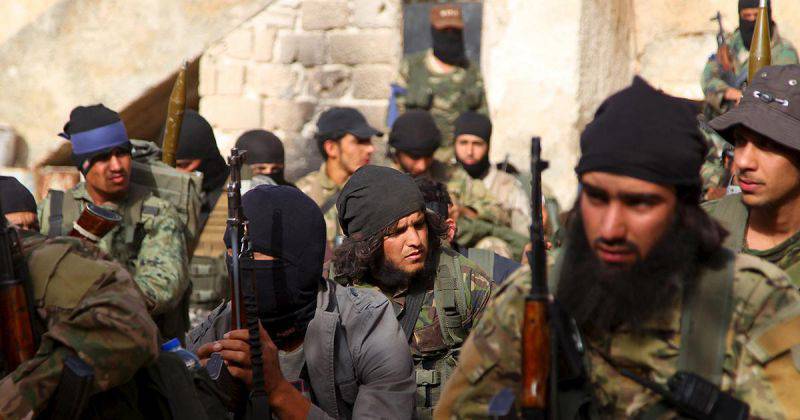 "The withdrawal of bandit formations to the Turkish border began on Saturday after the radicals felt the effectiveness of the strikes of the Russian Aerospace Forces",
writes the edition.
According to the newspaper, this "coalition is headed by the Al-Qaeda terrorist group Dzhebhat an-nusra," sponsors of the "Jaish al-Fath," which seized the province of Idlib in the spring, are Saudi Arabia, Turkey and Qatar.
Eyewitnesses also told the publication about the extremist retreat from other cities: "Several trucks with ammunition and columns of armored vehicles moved from Erichi, Saraqiba, Maareth-Naaman and Abu Dukhur. Most of them went to the mountainous region of Jebel al-Zawiyah, bordering on Turkey, where the rear bases of the armed groups are located. "
"Al-Safir", citing its sources, notes that "the field commanders are expecting at any moment an attack by Syrian troops with the support of Russian aircraft on the key city of Jisr al-Shugur, which is located on the Latakia-Aleppo highway".
In addition, due to activity
aviation
the bandits had to stop the offensive on the plain of Sahl al-Gab (Hama province). "It is expected that in this region the Syrian army and the people's militia can also go in the coming hours in a counterattack," the newspaper writes.
"The plain near the river Oronte became in August and September the main battlefield. The front is very close to the areas where the Alawites live (President Bashar Assad belongs to this religious minority), the newspaper notes. "Therefore, the strikes of the Russian VKS are very important for the government forces and will allow them to regain the initiative at the front after exhausting battles."