Senator McCain called on the Pentagon to equip the so-called Syrian rebels with portable anti-aircraft missile systems. His words were commented by State Duma deputy, member of the defense committee Andrei Krasov.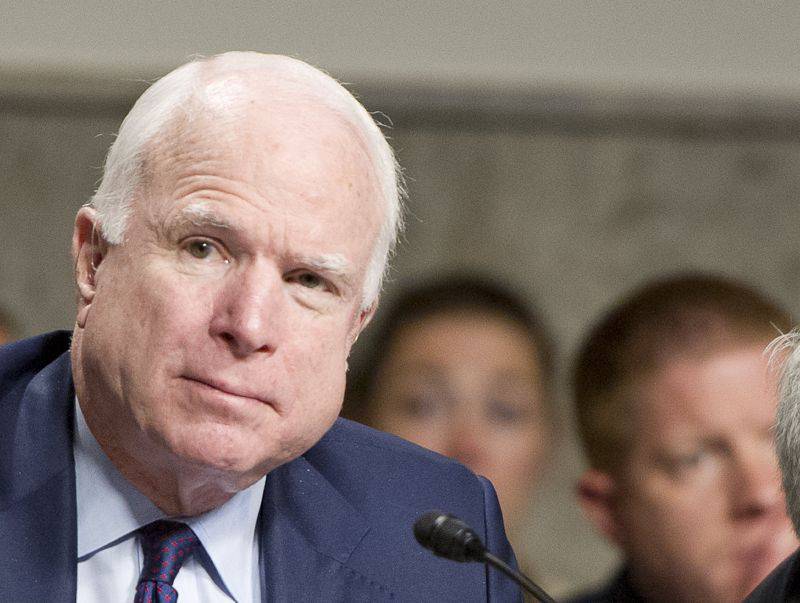 "It is clear that such appeals can be voiced by a person with obvious mental disabilities," the newspaper quotes Krasova.
Look
. "The whole world has long agreed on the impossibility of sales, and even more, the transfer of MANPADS systems to uncontrolled armed formations and the violation of such agreements is a serious reason for the proceedings in the International Court of Justice."
"McCain apparently does not understand that the supply of MANPADS to Syrian rebels is a double-edged sword. And one of these ends will definitely hit the one who threw this stick. In America, which has suffered from aircraft-related terrorism more than once, I think we should be well aware that by selling today weapon any terrorist organizations can easily get their downed planes "
- said the deputy.
"October 2 Taliban in Afghanistan, was shot down by a military transport aircraft of the US Air Force C-130 Hercules, the victims of the collapse of which were 14 people. Thirty years ago, America actively supplied Stinger MANPADS to the Mujahideen, in order to fight Soviet aircraft in Afghanistan, "he recalled.
Meanwhile, a Pentagon spokesman said in Washington that the Syrian opposition had not been delivered to the Syrian opposition.
"We did not supply MANPADS," an official of the department told reporters. He ignored all additional questions on this topic.