The bombing of the Doctors Without Borders organization in the Afghan city of Kunduz could have disastrous consequences for the US administration, the Financial Times writes.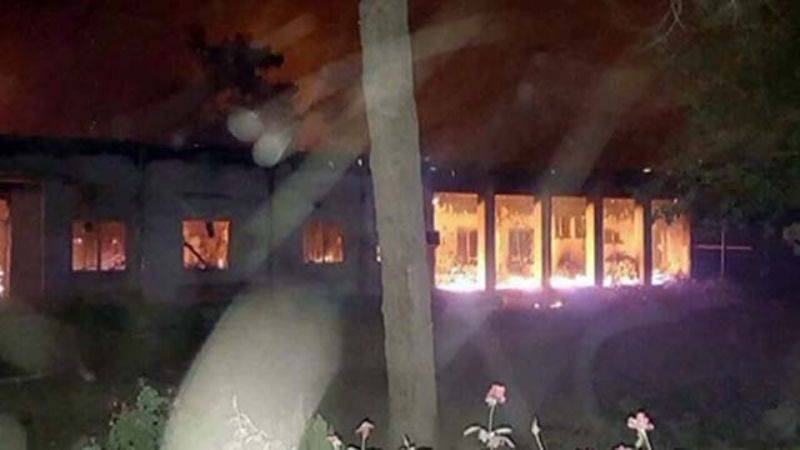 The hospital, which housed about 200 people, was partially destroyed on Saturday during airstrikes, possibly inflicted by
aviation
USA. As a result, 19 people were killed (including three children) and 30 were missing. NATO announced the start of an investigation into the incident, and the US command apologized to the leadership of Afghanistan.
"The exact coordinates were communicated to all parties several times in the last months, most recently on September 29,"
cited
RIA News
the message "Doctors Without Borders".
However, a bomb strike was struck. "
Shooting in the vicinity of a burned-out hospital did not subside all day. Ambulances came under bullets to pick up the surviving patients and the new wounded. Doctors transferred victims to basements all night under bombs and performed urgent operations. "
- transmits
The first channel
.
"The bombing lasted even more than half an hour after the US and Afghan military in Kabul and Washington reported the incident. "Doctors without Borders" demands to immediately establish the circumstances of this terrible incident and clarify how it could have happened at all ",
says on the website of the organization.
A spokesman for the Afghan Interior Ministry, Sedik Sedigi, said in connection with the incident: "A group from 10 to 15 terrorists took refuge in the hospital, so they attacked him. All the terrorists were killed, but we lost doctors. 105 people were bombed, but 10 or 15 terrorists were killed! "
The American media initially doubted that air strikes could inflict US Air Force. And in the message of the Pentagon there was not even a mention of the wounded and dead.
"The impact could cause collateral damage to a nearby medical facility. This incident is being investigated, "said the representative of the NATO contingent in Afghanistan.
"Doctors without Borders" supported the "Red Cross".
"According to international humanitarian law, a hospital cannot be a target for an attack, even if there are suspected terrorists on its territory"
- said the head of the Afghan branch of the organization Marty.
In turn, the UN Commissioner for Human Rights called the tragedy in Kunduz "a war crime that has no justification."
"If it is confirmed that the incident occurred because of the actions of the US Air Force or Afghanistan, it will become a disaster for Washington in the field of public relations and diplomacy," the Financial Times concludes.