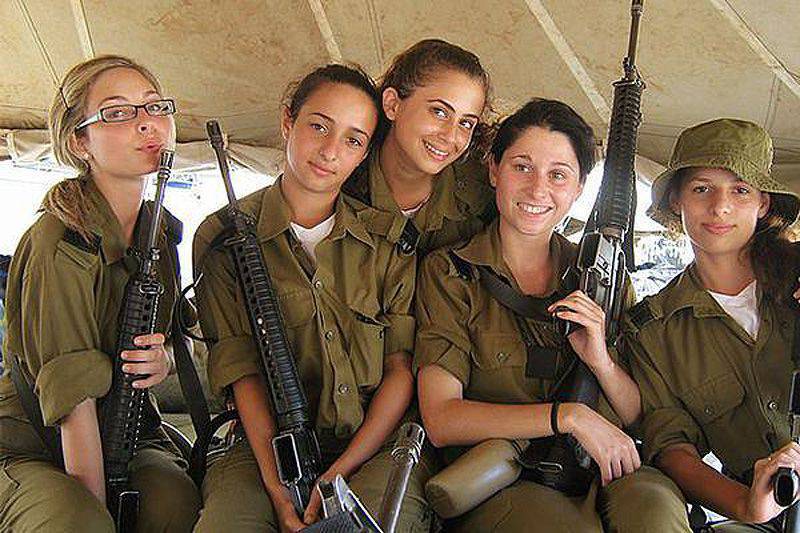 Since the Pentagon is trying to determine for itself exactly how it will integrate women into military specialties, formerly closed for them, including infantry and artillery units, senior military officials are actively studying the experience of other armies in the world that have already sent women into battle.
The final analysis includes the experience of Australia, Canada and other countries with which the US military served side by side in Iraq and Afghanistan. Some countries had "from three to ten years to complete this process, to integrate women into the combat process," said a senior Pentagon officer.
There are about a dozen countries that have opened "closed combat roles" for women. These roles are defined in a study by the British Ministry of Defense against 2010 of the year as those that include "entering into battle with the enemy on the ground ... under enemy fire and with a high probability of physical contact with the enemy forces".
In many parts of the world, immediately after its inception, the process of integrating women into combat units quickly moved forward. For example, although in Poland, women were not even accepted to military academies before 1999, in the country in 2004, a law was passed obliging women with secondary medical and veterinary education to register and get registered with the military.
Of the dozens of countries that allowed women to be part of combat units, the following describes the countries with the least restrictions on what women can do in military service.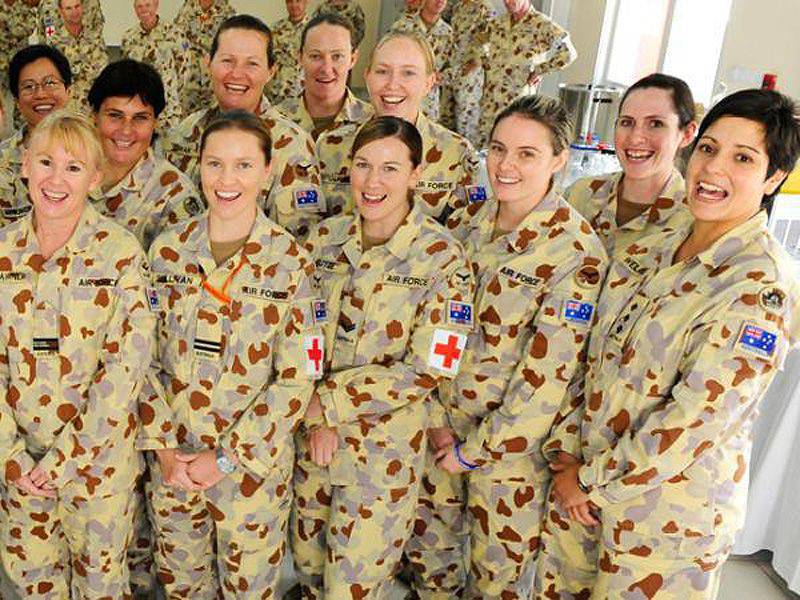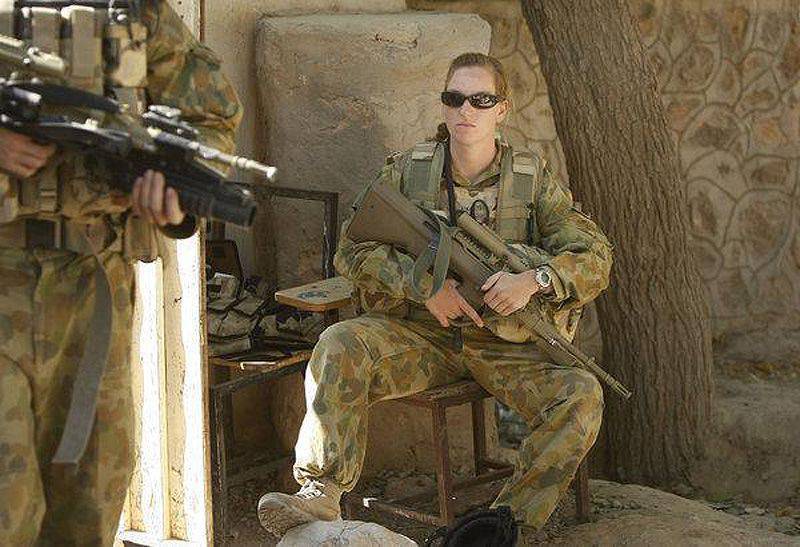 Australia
Like the United States, this country has very recently removed all barriers for women who want to serve in advanced units, provided that their physical form meets the requirements. In 2011, the Australian Minister of Defense announced that the last seven percent of posts closed to women, including special troops, infantry and artillery, would be open to them.
This process will take place according to a carefully developed five-year plan, largely due to the succession of sex scandals in military units. At one time, compared with any other non-NATO country, Australia had the largest contingent in Afghanistan; women now make up about 10 percent of all Australian deployed armed forces.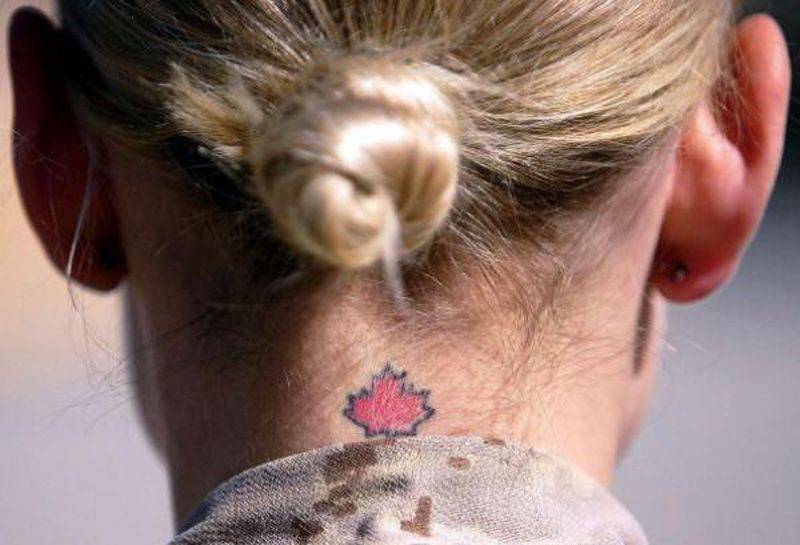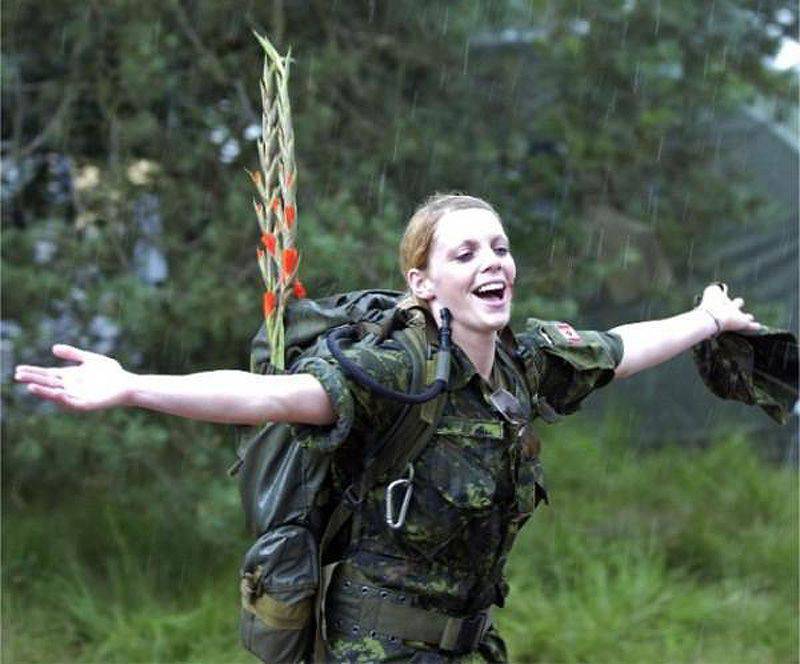 Canada
In 1989, Canada opened all combat specialties for women with the exception of submarines. However, in 2000, women were given the green light and service on submarines. Three years later, the first woman was appointed captain of a Canadian warship, and another woman became the first deputy commander of a combat unit.
Approximately 15 percent of the Canadian Armed Forces are currently women, while two percent serve in women's combat units. In 2006, Canada lost its first female soldier, an advanced artillery observer, in a battle with the Taliban forces.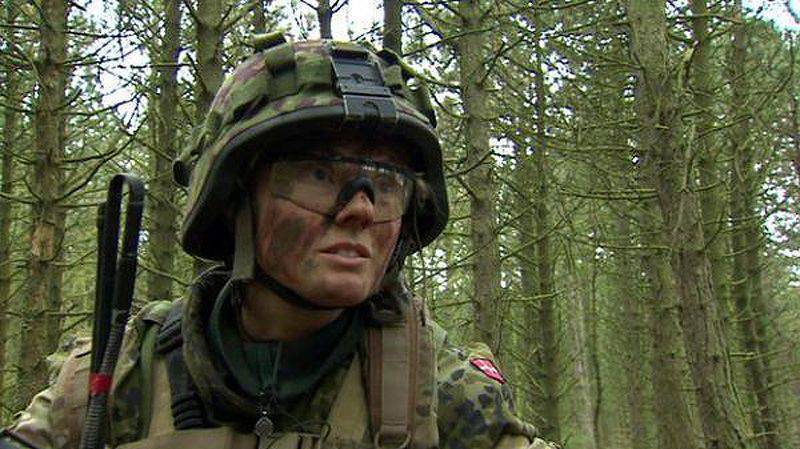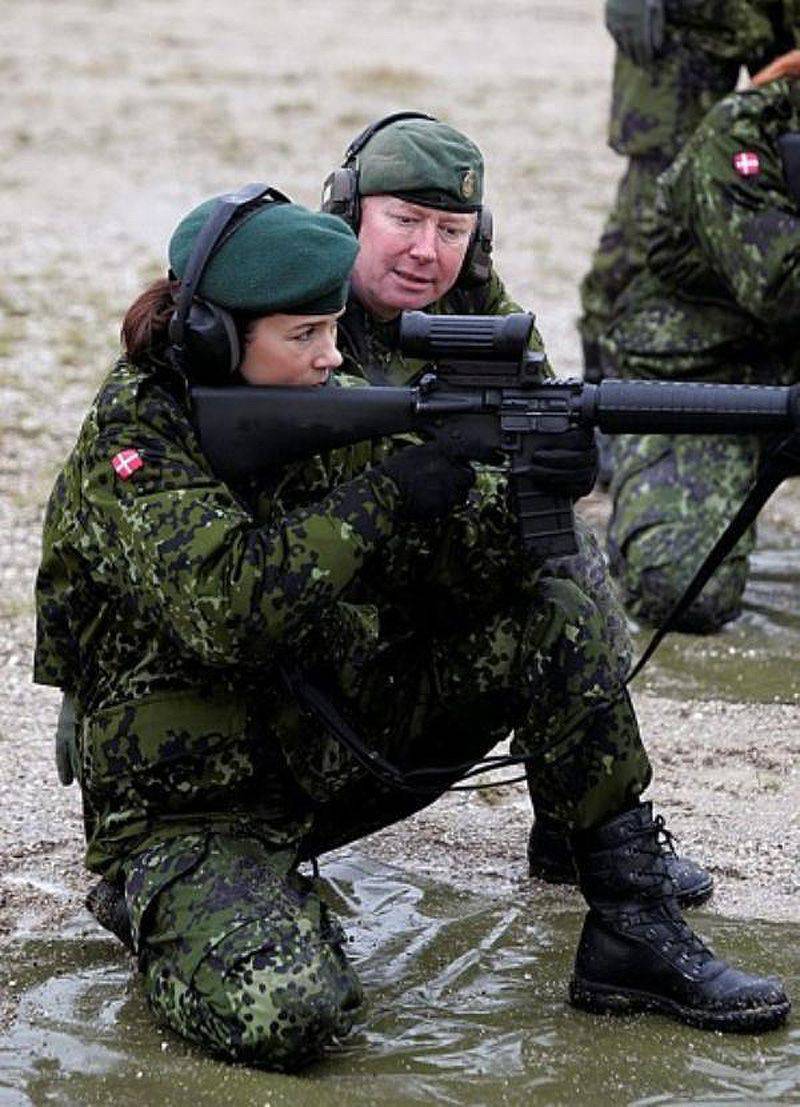 Denmark. In the photo below, Danish princess Mary is on the teachings of the National Guard in 2008
Since 1988, Denmark has pursued a policy of "total entry", which began immediately following the results of the "battle tests" conducted in 1985, which explored women's ability to fight on the front lines. According to the Danish Ministry of Defense, "the study showed that women showed themselves in ground combat missions just like men." Although all military posts are open to women, the requirements for physical training still prevent them from joining the special operations forces of this country.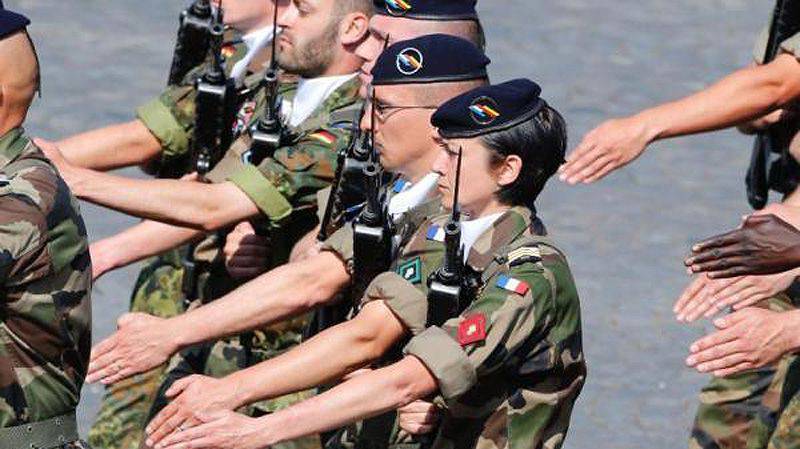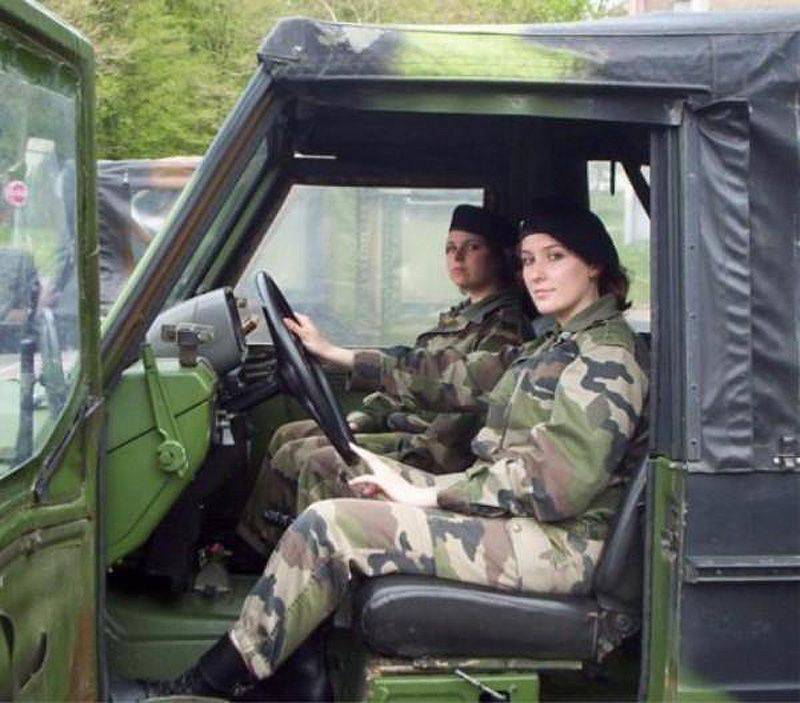 France
Women make up almost one-fifth of the French military and can hold all positions with the exception of service on submarines and in the gendarmerie to combat riots. Although they are allowed to serve in the line infantry, most do not choose service in it. As a result, women make up the total 1,7 percent of these units.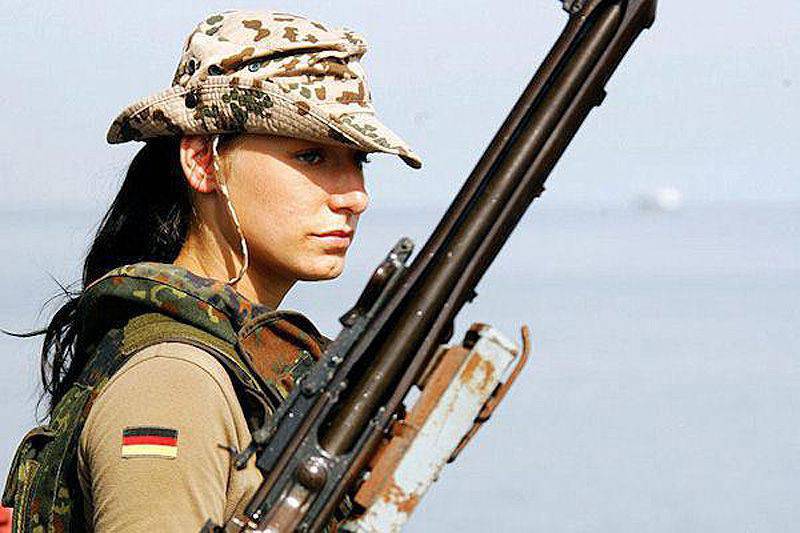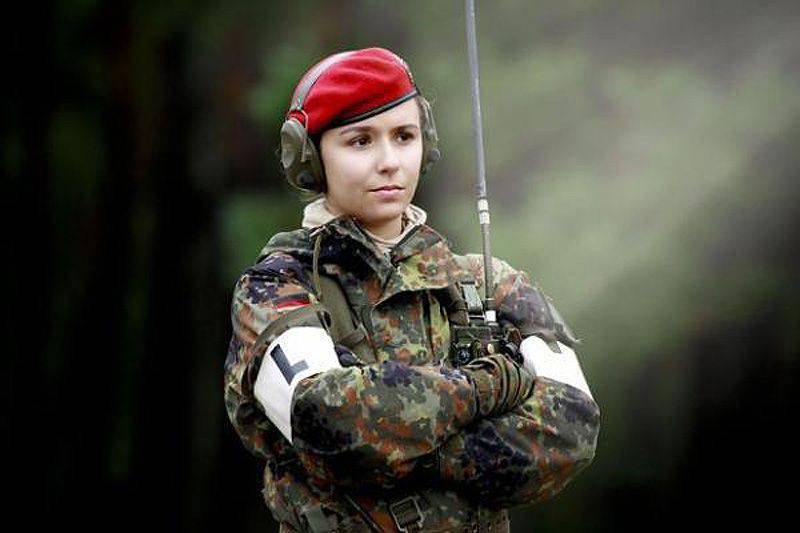 Germany
In 2001, Germany allowed women to serve in combat units, dramatically increasing the manning of such units with representatives of the "weaker sex". The number of women in the German army is currently three times more than in 2001. At 2009, around 800, female military personnel served in combat units.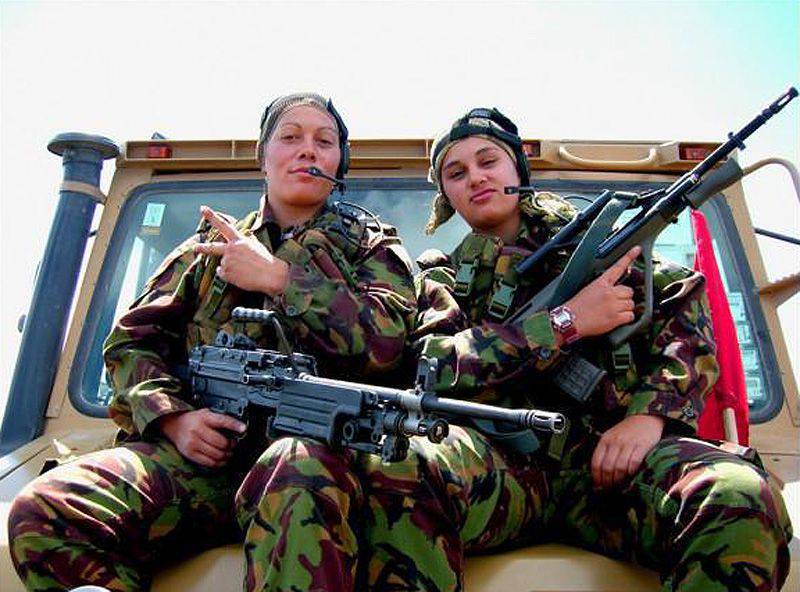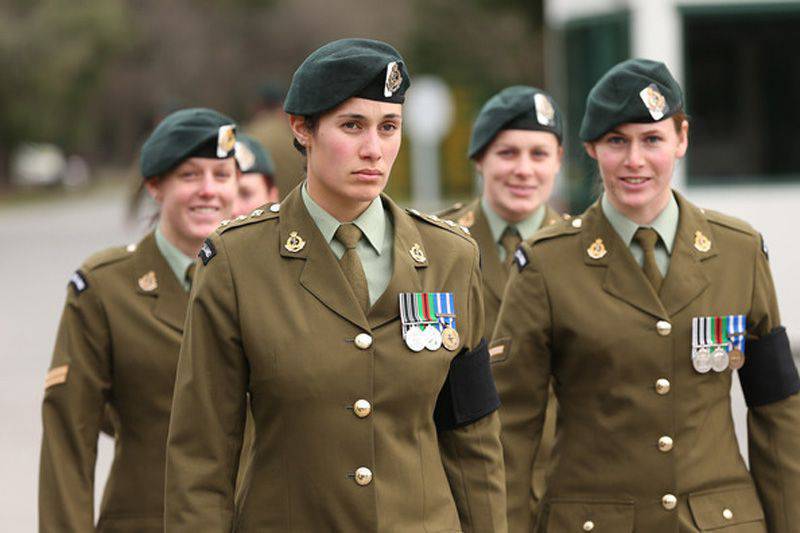 New Zealand
After adopting the relevant law in New Zealand in 2001, women were allowed to serve in all combat units, including infantry, armored troops, and artillery. After 4, the report said that the law helped to improve the social atmosphere in society regarding "women were rated equally with men," but integrating women into battle formations "requires deliberate and concerted efforts." The report of the British Ministry of Defense concluded that there are "variable successes in recruiting and recruiting women into these areas."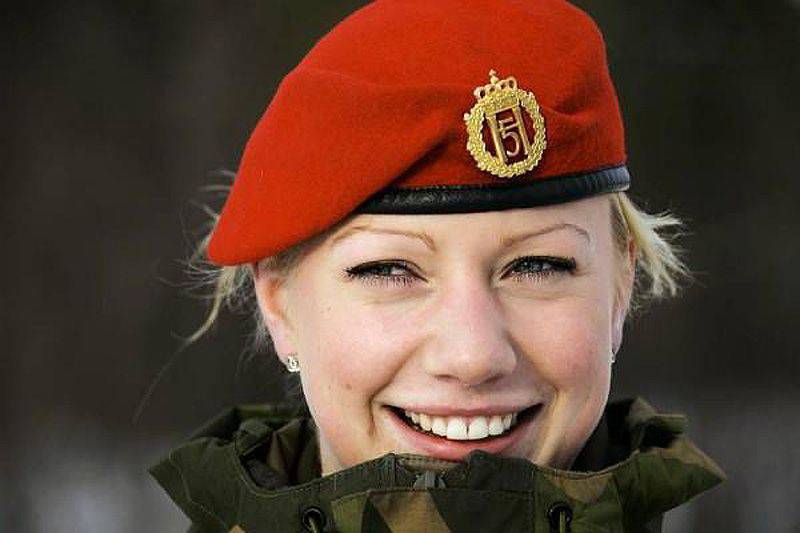 Norway
In 1985, Norway became the first NATO country to allow women to serve in all combat positions, including submarines. Norwegian women are also subject to appeal in the event of general mobilization. "A small number of women serving in infantry and reconnaissance do a great job in the Norwegian army," said a Norwegian officer who served 25 for years in infantry.
"Must clarify. You must meet physical standards, because this job requires good health, "added the Norwegian who served in the Norwegian contingent in Afghanistan. "This is not a very big problem, because those who go to the army know these standards, and if they want to serve really, they will train and maintain their physical form."
In 1985, the Israeli army began to call on women for combat units, and by the year of 2009, women served in artillery, reconnaissance and anti-aircraft forces. In Israel, women are obliged, like men, to undergo compulsory military service, but they serve only two years, unlike men, who serve three years.
A 2002-2005 study on the integration of female soldiers into the Israeli army says that women often demonstrate "excellent military disciplines, they are well motivated and have excellent fighting qualities, but they still suffer from biased attitudes imaginary threat
historical
the identity of male warriors. "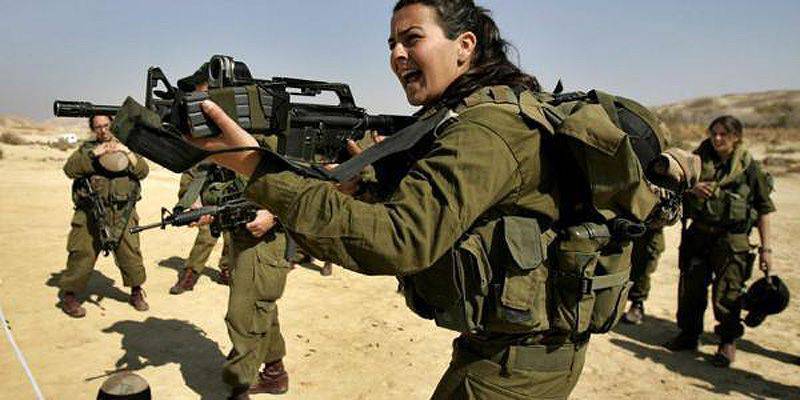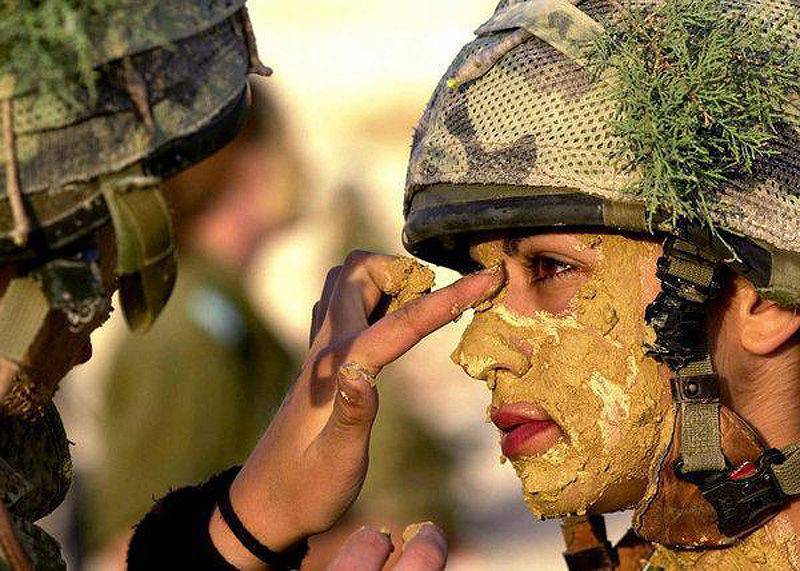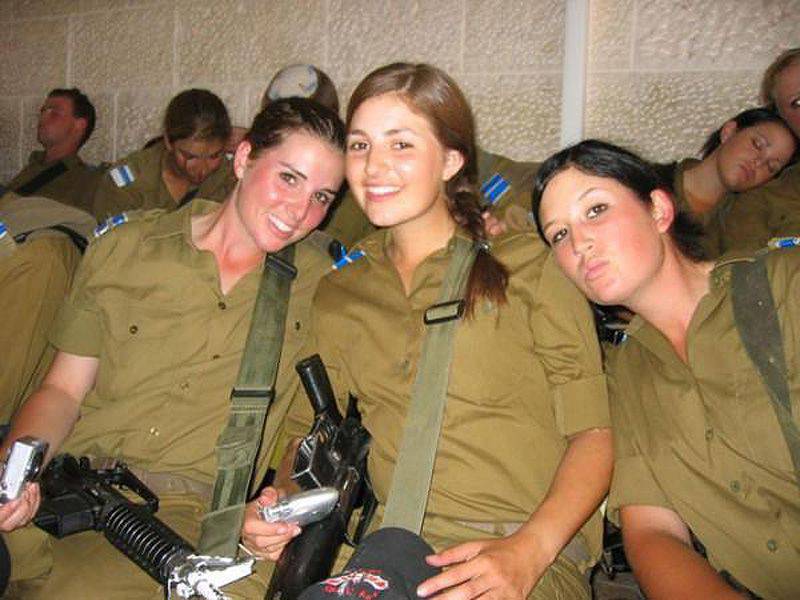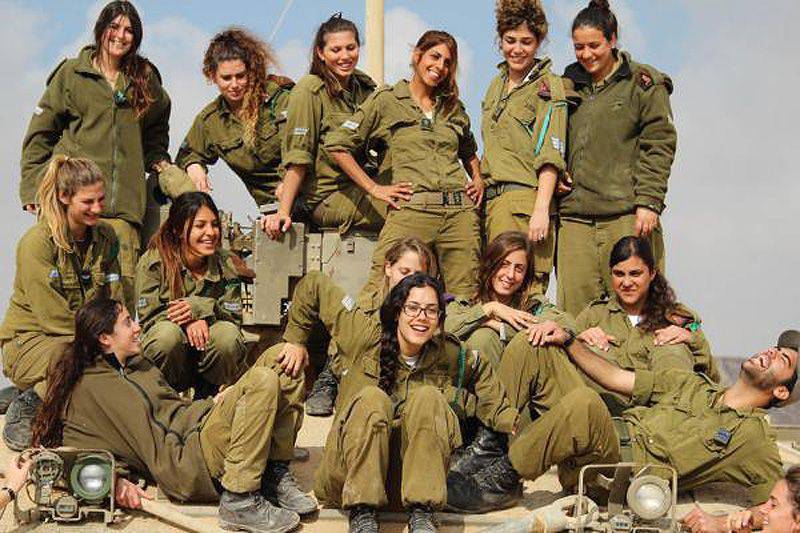 Israel
Materials used:
www.thebrigade.com
www.wikipedia.org
www.zimbio.com