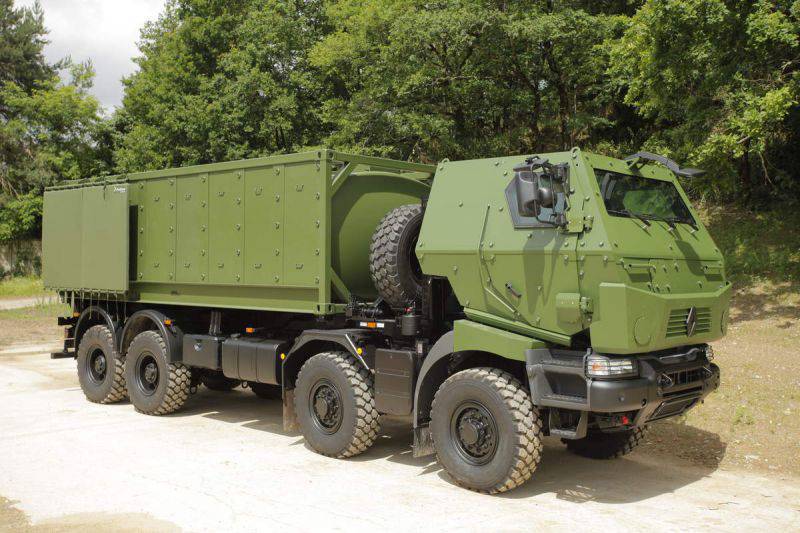 Canada announced that it had selected Renault Trucks Défence as a supplier of 8 × 8 logistics vehicles for its army. The contract worth over 700 million dollars provides for the delivery of 1500 Renault Kerax trucks, of which an unbroken amount will receive armored cabs.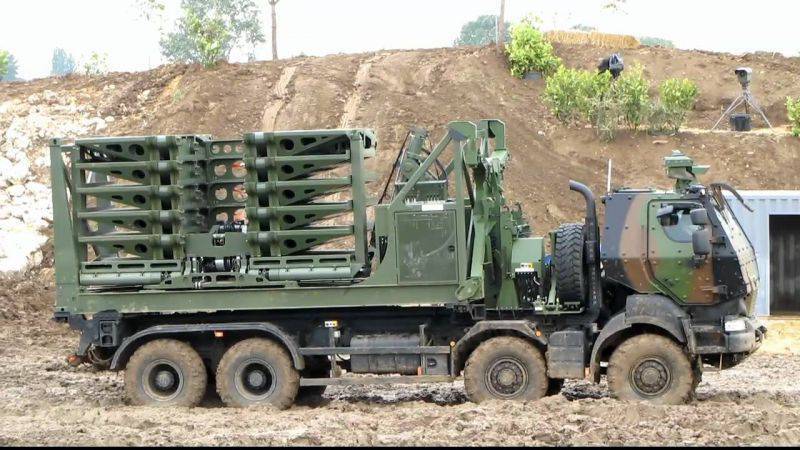 Tactical truck Kerax 8 × 8 company Renault
The base trucks will be manufactured by Renault in France, then they will be delivered to Canada for final debugging and system setup, which will be performed by the local company Pevost. Machines must obtain all necessary equipment for the handling of goods, such as cranes and pallet trucks (pallets). Oshkosh, Mercedes Benz and Rheinmetall-MAN also fought for this contract.
The Renault Kerax 8 × 8 truck in the version with armored cab has tons of 42 weight, it is equipped with an 520 hp engine. In a typical configuration, it has a length of 10,2 meter and a width of 2,5 meter.
The KERAX family of military-purpose trucks and tractors is based on commercial vehicles adapted to the specific needs of the armed forces. Their advantage lies in the low cost of the life cycle of commercial vehicles, and, with their huge payload, they are ideal for logistic tasks. The family includes a variety of options: personnel transporters, water and fuel tanks, dump trucks, cargo handling systems, vans, tow trucks and weapons systems platforms.
KERAX trucks can also be modified to perform tactical tasks, which is largely facilitated by increased off-road maneuverability, tactical air transportability or armored cab (ballistic and mine protection).
More than 900 military-designed KERAX vehicles are in use throughout the world, including more than 400 units in the French armed forces.
Materials used:
www.forcesoperations.com
www.renault-trucks-defense.com
www.army-technology.com