In Paris, the meeting of the "Norman Four" started - Vladimir Putin, Angela Merkel, Francois Hollande and Petro Poroshenko. The first stage of negotiations is held, as they say, in the open air. The negotiations concern the settlement of the situation in Ukraine and, specifically, the implementation of the Minsk agreements. From the official report
press service
President of Russia: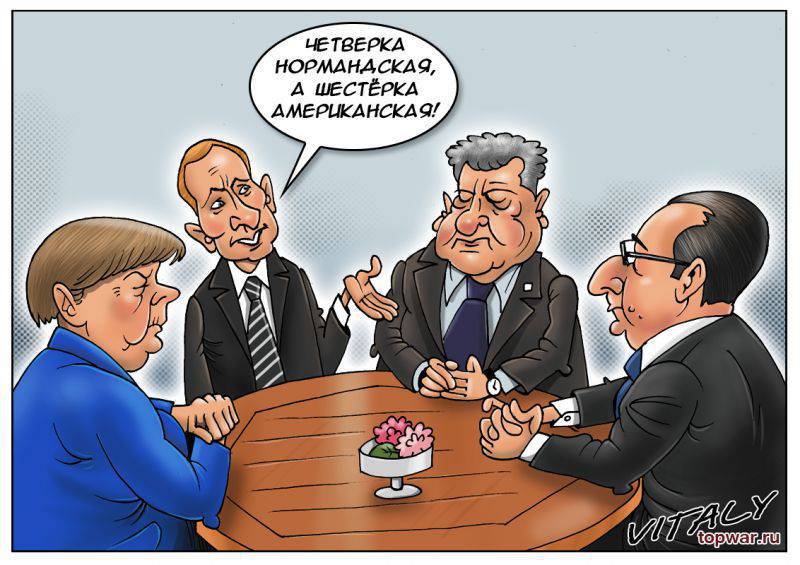 Before the start of negotiations in a four-sided format, the Russian leader met with the head of France Hollande. Negotiations were held behind closed doors. It is reported that a number of issues were discussed with the participation of Russian Foreign Minister Sergey Lavrov, Russian Ambassador to France Alexander Orlov, and Presidential Aide Yury Ushakov.
After the meeting with Hollande, Vladimir Putin held a bilateral meeting with Angela Merkel. Poroshenko was not "face to face" with the Russian president.
Meanwhile, a few hours before the arrival of Petro Poroshenko in Paris, the Ukrainian media said that "Vladimir Putin is looking for (already? ..) meetings with the President of Ukraine."
Photo published by the press secretary of Poroshenko Poroshenko Svyatoslav Tsegolko in
Twitter
: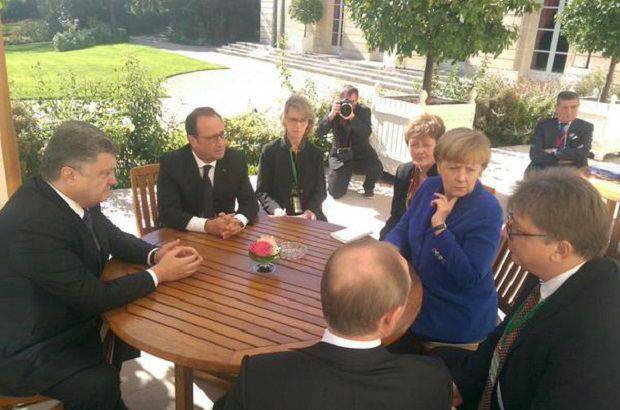 And this is a completely different photo. - "Again deuce" ...