The General Staff of the Armed Forces in the first days of the autumn draft campaign in the Russian Federation publishes statistics on the conscription of Russians for military service. According to the official representative of the Ministry of Defense - the head of the main organizational-mobilization department of the General Staff Yevgeny Burdinsky, the ranks of the Russian army will join 147,1 thousand young people. According to Burdinsky, it should be noted that every year the number of young people who cannot perform military service for health reasons decreases.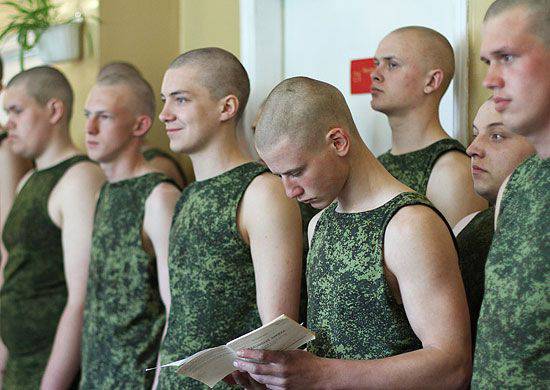 TASS
cites the statement of a military official:
Over the past 4 of the year, we have increased youth fitness for military service by 6%.
As you can see, the figure is still very modest, but, most importantly, there has been a positive trend.
Yevgeny Burdinsky told the press about other important statistics. According to him, the number of those who evade conscription in Russia has decreased by 15% in comparison with the previous reporting period.
Planned activities of the recruiting campaign are held throughout Russia, including the territory of the Crimean Federal District. For the first time, Crimeans who received Russian citizenship began to be called up for military service in the Russian Federation in the spring of this year. At the moment, it is known that the majority of the Crimean recruits serve in the Russian Black Sea Fleet.