The US Department of State publishes updated data on the number of US and Russian nuclear warheads. The report of the State Department, referring to the US military, said that the data are updated as of 1 in September of this year. The ratio (according to the US State Department) is as follows:
1538 nuclear warheads from the United States and 1648 - from the Russian Federation;
898 deployed and non-deployed launchers (carriers) from the United States, 877 - from Russia.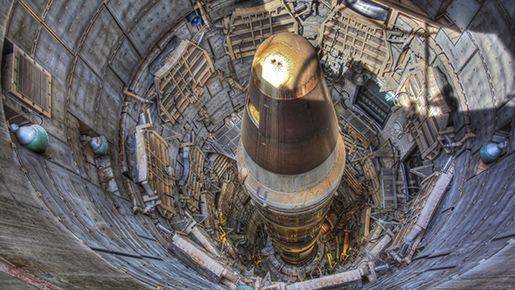 If you believe the information published by the State Department, the United States reduced the number of warheads by 104 units, while Russia increased its nuclear potential by 5 warheads.
In terms of the number of launchers (carriers), Washington records a reduction in Russia too: in the United States, minus 14 units, in Russia, minus 34 units.
Recall that according to the agreement that entered into force in February 2011, Russia and the United States should reduce the number of nuclear warheads to 1500-1675, and the number of carriers to 500-1100.
At the same time, the United States does not hide its plans to deploy the latest nuclear bombs in Germany (talking about B61-12), and continues to take measures to deploy missile defense systems in Eastern Europe.