Three more multi-functional fighters took up combat duty on the Crimean peninsula. We are talking about aircraft Su-30SM Irkutsk Aviation Plant ("Corporation" Irkut "), which landed at the airport of Saki. Aircraft with tail numbers 40, 41 and 42 put into service with the 43rd separate naval assault regiment
aviation
Black Sea Fleet of the Russian Federation.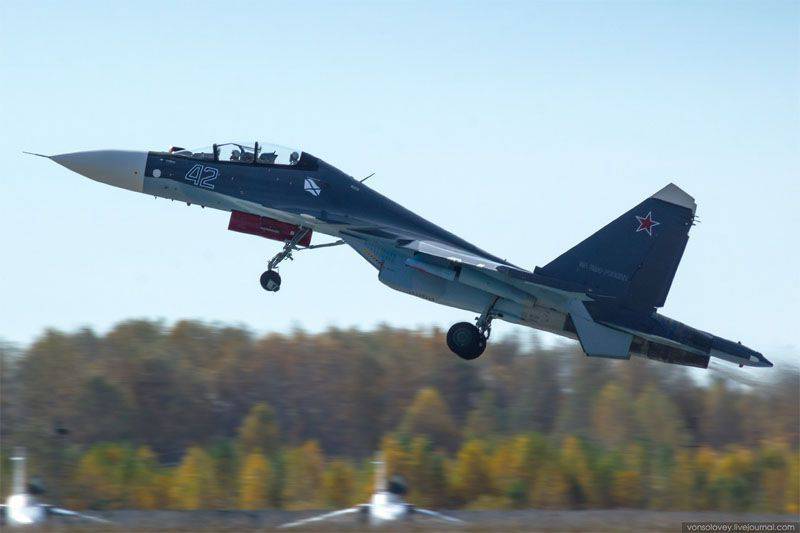 The construction of the aircraft was carried out under an additional contract for the supply of aviation to the Russian Navy not only seven Su-30CM fighters, but also operational assets. The total value of the additional contract amounted to about 13 billion rubles. Reports about it
blog
.
Earlier, five Su-30СМ multi-purpose fighters were delivered to the Crimea (three in 2014 and two in July, 2015). Now on the Crimean peninsula there are eight such aircraft.
In the network about the arrival of the Su-30CM on the airfield in the Crimea joke:
Russian fighters miraculously managed to break through the blockade organized by pravosek and professional Crimean Tatars.
Chubarov and Dzhemilev carried out a remote search of the Su-30CM - no violations were found.