A new draft military budget adopted in the United States of America. In the document, one of the points passes "help to Ukraine". If the draft budget is MILITARY, then Ukraine's assistance is supposed to be military. RIA
News
reports that Washington is going to provide 300 millions of dollars to Ukraine, however, it is emphasized that the decision to supply
weapons
Kiev is still not accepted.
It should be noted that Ukraine practically from the very beginning of the armed conflict in the Donbass asks Western partners to supply weapons. According to representatives of the Ministry of Defense "Square", the most desirable would be anti-tank complexes Javelin. At present, these complexes are not being supplied to Ukraine by the United States, but recently it became known that a party of American sniper rifles arrived in Ukraine. In addition, the United States supplied Kiev with dozens of armored vehicles (as stated in the message of the Pentagon, "without weapons"), as well as equipment for conducting military intelligence, various weapon optics and ammunition for servicemen of the Armed Forces of Ukraine and the National Guard.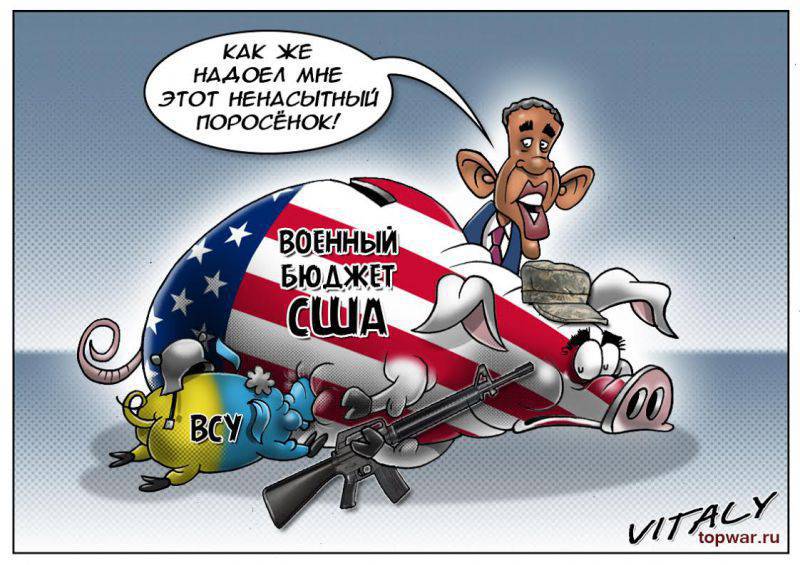 According to the latest data, the US military budget, the draft of which has already been approved by the House of Representatives of the American Parliament, is about $ 612 billion. This indicates the 90 billion-dollar increase in spending on the US Army.
Washington states that President Obama is likely to veto the bill, as spending plans have not been agreed between the parties in Congress.