The Turkish Foreign Ministry today issued a joint statement by the governments of the United States, Saudi Arabia, Qatar, Turkey, the UK, Germany and France calling on Moscow to stop air strikes on the Syrian opposition and focus exclusively on fighting IS, reports
RIA News
.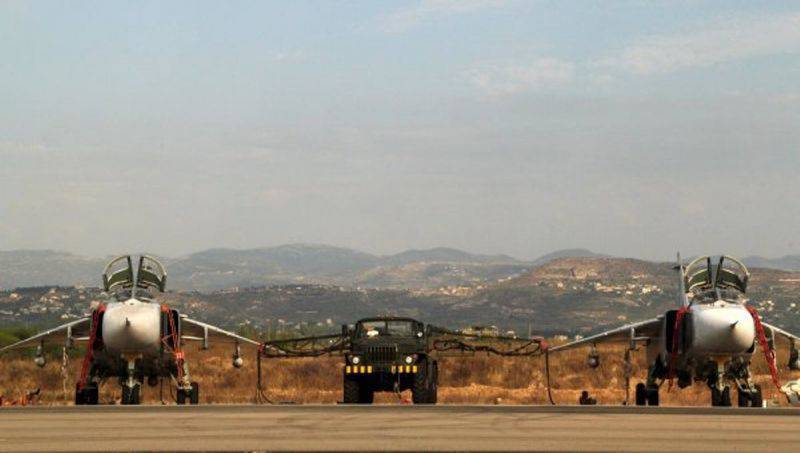 The statement reads:
"We express deep concern about the Russian military presence in Syria and especially the Russian air force attacks in the areas of Ham, Homs and Idlib since yesterday, which led to civilian casualties, and did not hit the Islamic State's goals." These hostilities can lead to further escalation and give rise to extremism and radicalization. We urge the Russian Federation to immediately stop its attacks on the Syrian opposition and civilians and to focus its efforts on fighting ISIS. "
Earlier, the representative of the Ministry of Foreign Affairs of the Russian Federation, Maria Zakharova, stated that reports of the death of civilians by Russian air strikes in Syria are stuffing - "part of the information war against the Russian Federation".
Earlier, Syrian Ambassador to Moscow, Riyad Haddad, also confirmed that "the strikes are directed precisely at terrorist armed groups, and not at the opposition or the civilian population." According to him, "the Syrian army has the exact coordinates of terrorists."
The Russian military has also repeatedly noted that, in order to exclude the death of civilians, "objects for strikes
aviation
are appointed strictly outside the settlements and only on the basis of confirmed intelligence data from various sources. "