Washington believes that the Russian Federation inflicts airstrikes not only on IS, but also on the strength of the moderate Syrian opposition, White House spokesman Josh Ernest told reporters. His words leads
TASS
.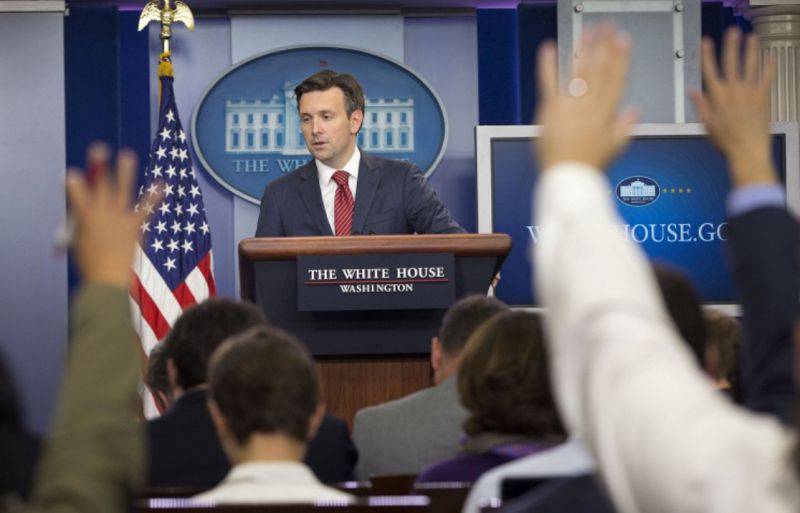 "Russia makes a huge mistake, it makes a miscalculation in Syria"
As
"Strikes indiscriminately"
said Ernest.
Moscow helps Assad and "considers all the forces opposing him — both the IS grouping and the moderate opposition — as a single formation," he said.
"This is counterproductive. "The United States would like to prevent moderate opposition from striking," Ernest said. "It is necessary to make distinctions in the goals, this is exactly how the coalition (led by the USA) works."
Meanwhile, the Ministry of Defense of the Russian Federation published yesterday regular shots that captured the strikes of the Russian VKS on IG facilities.
According to the military, in the course of the air attacks, "the headquarters of the terrorist formations and the ammunition depot in the Idlib area were destroyed, as well as the three-level fortified command post of the militants in the AD region. P. Hama.
In addition, it is reported that "as a result of a direct hit by an aerial bomb, the plant for preparing vehicles for an explosion north of the city of Homs was completely destroyed."
"To exclude the defeat of civilians, objects for strikes by the Russian aviation are appointed strictly outside settlements and only on the basis of confirmed intelligence data from various sources "
- underlined in the release.