Experts VKS started to receive the party from the 4-x training and combat aircraft Yak-130 at the manufacturer, transmits
TASS
message of the Ministry of Defense of the Russian Federation.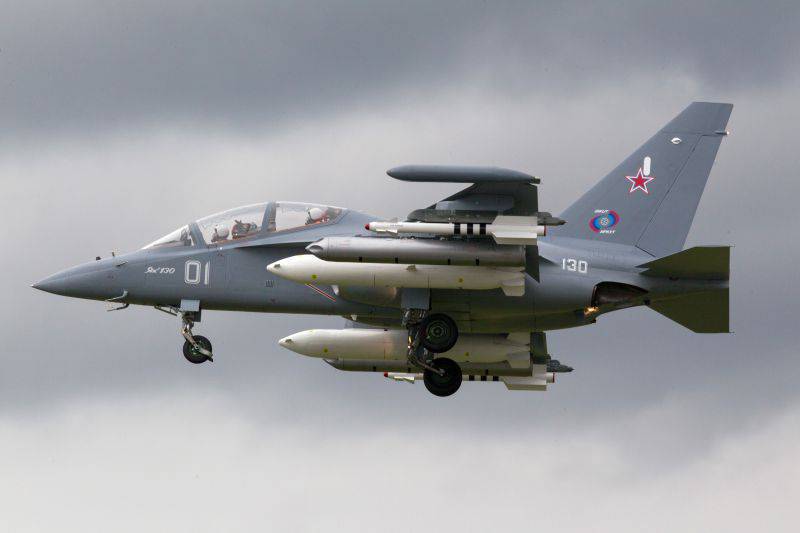 "The link of new combat training aircraft will soon go to Armavir training
aviation
VKS base, "the release said.
To date, "representatives of the aviation engineering service conducted a control inspection of four pieces of equipment, checked the build quality, operation of all systems, components and mechanisms of aircraft, as well as engines in various modes on the ground," the press service said.
The next stage will be a "practical overflight of the technology and verification of the functioning of navigation, airborne and electronic equipment in the air."
The twin-jet Yak-130 is designed both for the training of flight crews and for combat use "in simple and complex meteorological conditions for air and ground targets."