After Russia entered the war (but only in the air) with its own air force, everyone understood that the gravity of the ground operation falls on the Syrian army. It is they who will have to clean up the territory from militants, conduct bloody street battles, etc.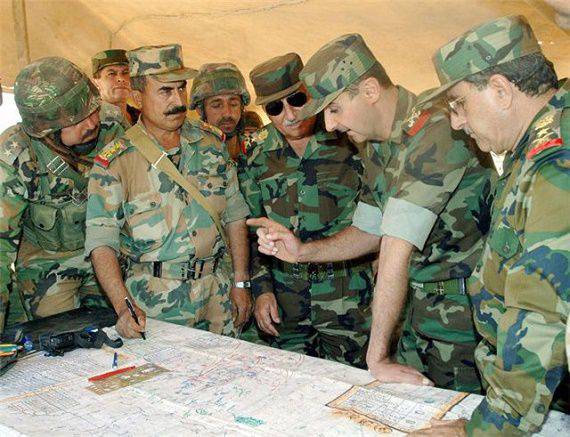 Syrian government forces consist of an army, a naval
fleet
Air Force, Air Defense Forces and several paramilitary forces. As in Russia, the president is supreme commander.
Ground forces consist of three corps - intermediate links between the division and the army. It is impossible to talk about their numbers, there may be a different and non-permanent number of servicemen in each corps.
To estimate the total strength of the Syrian army is also possible only approximately.
It is known that at the beginning of the war it numbered about 325 thousands of soldiers, and now it is two times less — that is, about 150 thousands.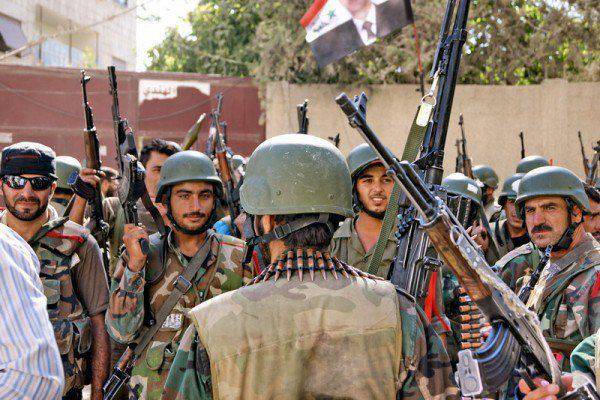 Do not forget about the guard - in her 60 thousands of people.
There are a few thousand more fighters of the Alawite militia and the Shiite group Hezbollah. In addition, there is the Kurdish militia (has about 50 thousands of fighters), but they are armed much worse than the government army.
Syrian President Bashar al-Assad called on women to inspect and guard checkpoints in an attempt to plug holes created by desertion and casualties in his army.
At the moment, everyone who wanted to desert has already escaped, leaving only the fighters who have nowhere to retreat. Soldiers know that in the event of a captivity, death awaits them, as it was only recently, when Islamists shot almost 50 people captured:
The last battle of the Syrian special forces.
These women are part of the newly formed 10000 Army of the National Defense Forces (NDF).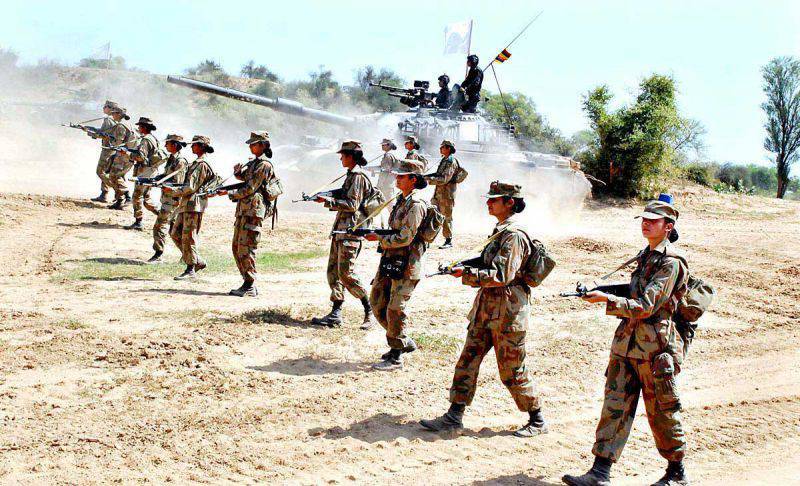 The Syrian army is armed with mainly Soviet equipment.
Before the war, Damascus had 4700
tanks
T-55 and T-72, 3000 artillery pieces, about 4000 infantry fighting vehicles and armored personnel carriers.
Most of this equipment was destroyed during the war.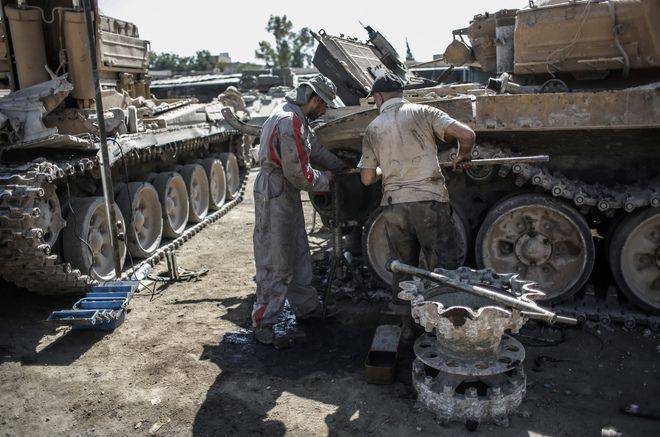 In addition, the Assad army lost a third of the aircraft and helicopters, and the rest are already inoperative.
According to the Ministry of Defense, over the past day, the Russian
aviation
in Syria, destroyed 12 ISIS facilities, including a plant, a mini-warehouse and headquarters. Su-24 and Su-25 aircraft made more than 20 sorties during the day and 8 at night.