The first in Russia center for designing, manufacturing and testing deep-water apparatuses opens in the Far East. The priority direction is the direction associated with the creation of robotized deep-sea apparatuses, capable not only of descending to a greater depth, but also of carrying out a substantial set of actions. In particular, we are talking about the creation of sounding systems for marine depths that are capable of implementing environmental protection functions.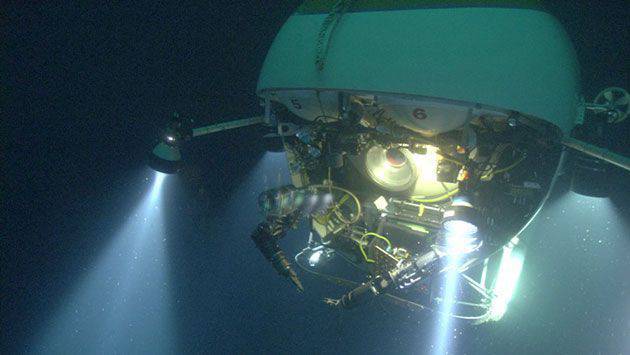 The plans of the center - the development of deep-sea rescue vehicles, which can be remotely controlled.
"Russian newspaper"
reports that the Center for Underwater Robotics is located on the Pacific coast in Vladivostok. This allows, without additional transportation costs, to test apparatus directly in natural conditions. In addition, a special test pool is being created in the center, in which it is possible to work out options for controlling underwater systems.
On the territory of the center opens a museum in which they will collect an exposition of all deep-water vehicles ever created in our country. The exposition will include the unit "Skat", as well as the first research unit, the charging of the batteries of which was carried out from solar batteries.