A big sow to Russian (and not only) professional liberals was planted in the Pentagon. If the liberal mass in one voice howled that Russian planes in Syria are not beating the positions of ISIS, but against the "moderate opposition", then the Deputy Chief of Staff of the US Air Force for Intelligence, General Robert Otto, denied such statements. According to the American general, the Russian Space Forces did not inflict air strikes on any units of the "moderate opposition" supported by the United States.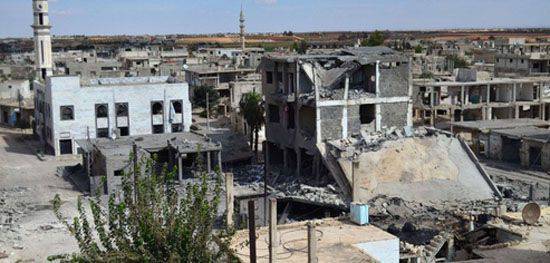 Robert Otto answered, of course, not to the Russian liberals, but to a completely different person - Senator John McCain, who, after the first air strikes inflicted by the Russian Aerospace Forces in Syria, said that the blows fell on United States-trained rebels. At the same time, McCain, addressing the representative of the US Air Force, demanded to provide information about the complex of measures that Washington should take immediately as a response to Russia's actions.
Robert Otto (
FOX News
):
According to our data, the Russian
aviation
does not strike at the Syrian opposition. That is why we do not need to take any set of measures.
Earlier, the official representative of the Ministry of Defense of the Russian Federation Igor Konashenkov said that Russia inflicts airstrikes exclusively on terrorists.
Yesterday, representatives of the so-called Syrian Observatory on Human Rights, which, incidentally, is located in London, announced that Russian planes dropped bombs on representatives of the "rebel organization Tajamu Alezzah," supported by Washington. It turns out that the Pentagon has refuted this statement.