The Kalashnikov company has opened the largest Lean-processes laboratory in the Russian Federation, which "will allow to speed up the development and introduction of rationalization proposals, as well as advanced management methods at all levels of activity," the holding said on its website
Rosteh
. Kalashnikov's investments in the project amounted to 20 million rubles.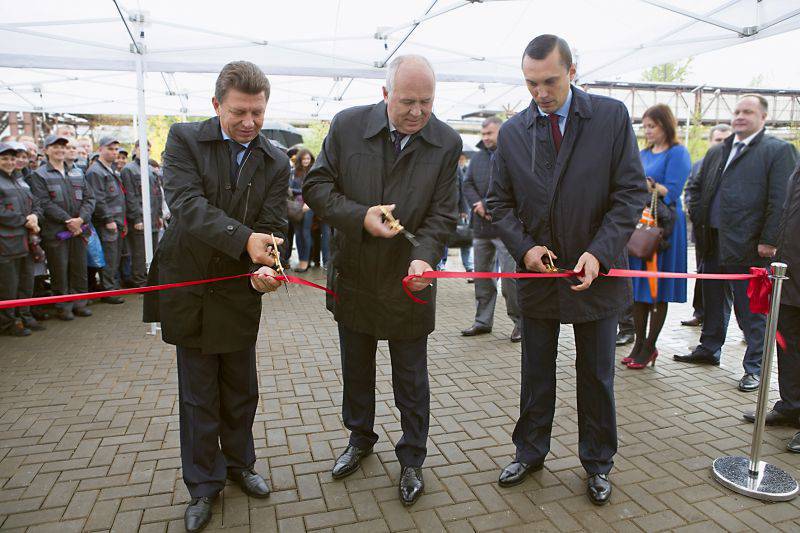 "The construction of the process laboratory was carried out taking into account the experience of the leading companies in the world and using the latest information technologies and innovative solutions. Three thousand employees per year will be trained here.
- noted at the opening ceremony the general director of the Kalashnikov concern, Alexey Krivoruchko. -
Now we have a new tool that will speed up the development of the production system and the competences of the company's employees for the transition to high-tech production. This transformation is today the main task for the entire team of the enterprise. "
The laboratory consists of 8-modular zones with a total area of ​​650 square. m. It fully simulates "full-fledged production, including the areas of assembly and machining production, warehouse logistics." There are also classes of "theoretical training and visual management of production analysis, mapping of office processes, labor protection, Kaizen and 5C processes," the press service said.
It is noted that "the technical equipment of the laboratory will allow in practice to study more than 30 key technological processes in various areas of development of the production system of the enterprise."
According to the press service, the concern's management plans, up to 2020, "to increase labor productivity fourfold, cut production costs and working capital by half, and speed up the development and launch of new products four times".