The President of the Russian Federation signed yesterday a decree on military draft, reports
RIA News
. The text of the document is published on the website of the presidential administration.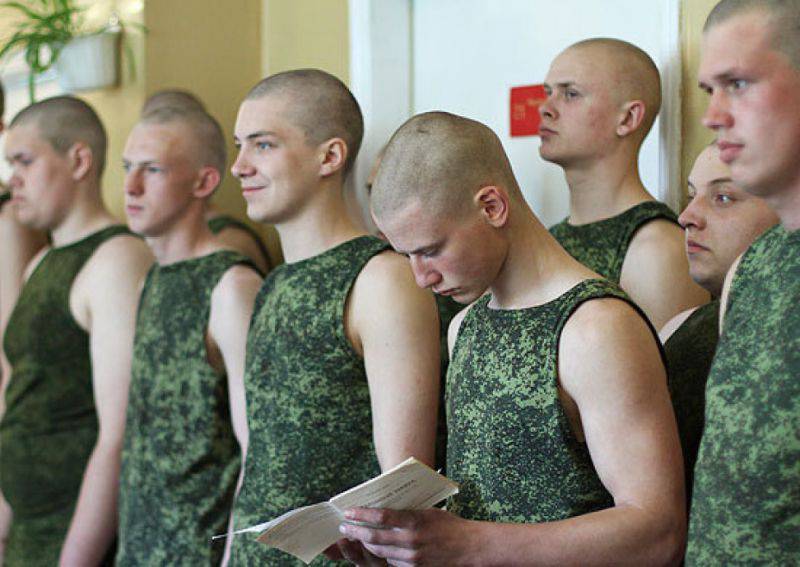 "To carry out from 1 October to 31 December 2015, the call-up for military service of citizens of the Russian Federation aged 18 to 27 years who are not in reserve and subject to ... conscription for 147 100 people."
Last year, 154,1 thousand people were called up for the same period.
By the same decree, soldiers, sailors, sergeants and petty officers, whose military service by call has expired, are dismissed from military service.
The agency recalls that, in accordance with the law, "Russian men aged from 18 to 27 years are subject to military service." The term of service (starting with 2008) is 1 year.