Swedish newspaper
Dagens Nyheter
published an interview with the commander in chief of the Swedish armed forces, Sverker Joranson, who is leaving his post. Apparently, realizing that now he can say anything he wants, Joranson turned the interview into an information circus "Chapito". According to Joranson, the rumors that a foreign submarine appeared in the territorial waters of Sweden were not at all exaggerated. Moreover, the commander-in-chief of the royal armed forces announced that he had "evidence of foreign military landing on the shore." This statement plunged the Swedes into real shock.
Joranson's words replicated many media.
The Local
: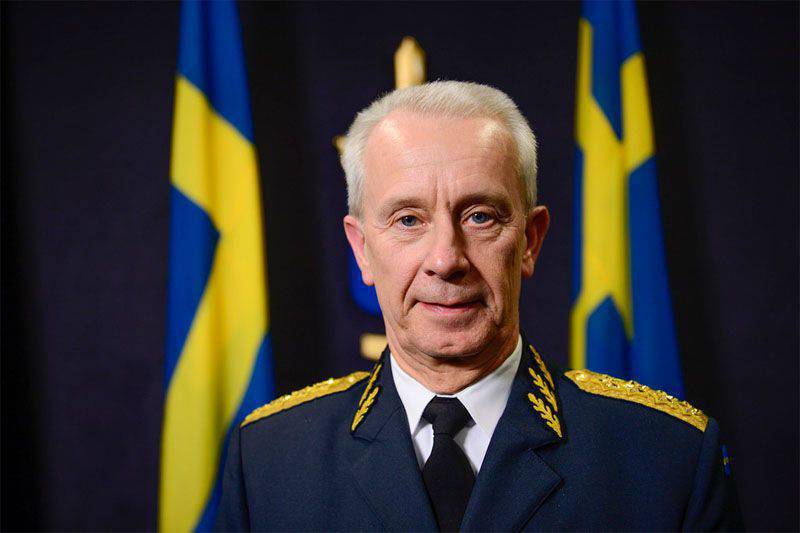 We got a few facts on the coast. These data were obtained from our units, as well as from the police. All data we compared and carefully analyzed. We are also talking about facts on the water. We are not yet ready to connect them with a foreign state, but it is quite possible that we are talking about the use of the force component of a foreign state. I can not talk about what it was, because if a foreign state left us with the items we found, then it should not know what and where we found it.
This is a terrific logic of Mr. Joranson. It makes one doubt that professionals work in the Armed Forces of Sweden. After all, if the Swedes really discovered something (left by foreign military), then it's stupid to hide exactly what, because the "foreign military" (if they landed on the coast) themselves know what it is.
Another question is: if submarines are strolling in Swedish waters, and foreign troops are landing on the shores, then why does the command of the Royal Armed Forces of the Armed Forces take up their posts? Or Joranson's tirades about the "footprints of the foreign military" - another work of the Swedish oral "military" creativity - like the Scottish "civil" epic about the Loch Ness monster ... The Scottish tale is old, and the Swedish, it seems, is also finding its own
history
...
By the way, do the Swedes accidentally forget about the more frequent NATO exercises in the Baltic Sea, after which the "tracks" on various coasts remain? ..