The notorious US Senator John McCain called the fact that Russia has bypassed the United States and itself strikes ISIS militants in Syria, a "tragedy." According to McCain, Obama should not have allowed Russia to use its VKS in Syrian airspace. McCain with maniacal obsession repeats: "Obama must be tougher."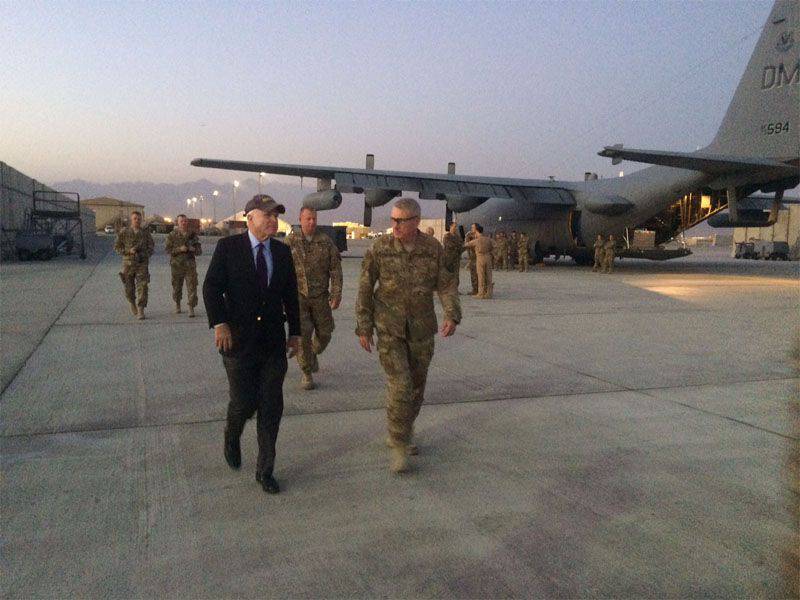 US Senator quoted news agency
TASS
:
This is a bad day. For President Obama, the time has come to return to the real world and return to America the leading position. This is a tragedy, my dear Americans, the tragedy that we have reached this point.
According to Senator McCain, the Russian influence in the Middle East is increasing every day, and America is content only with the fact that it is monitoring developments. Such statements are another proof that the United States is ready to rush from one corner to another, if only to be able to broadcast from the stands about its "exclusiveness". When it comes to creating a real effective coalition with the aim of defeating international terrorism, the United States is beginning to openly pull rubber, and even oppose the initiatives of the Russian Federation, continuing to prevent the creation of a multipolar world. What other facts are needed for the same Europe and the rest of the world to understand: Washington is openly involved in the creation of a terrorist network, which is increasingly beginning to entangle the States themselves? ..