Sergei Lavrov in New York urged not to trust the unsubstantiated statements of Pentagon representatives about the actions of the Russian
aviation
in Syria, passes
RIA News
.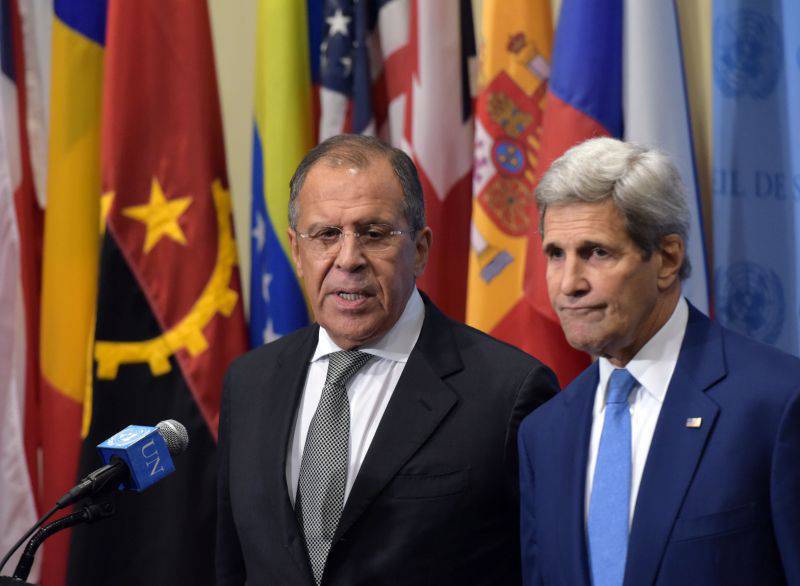 Before the meeting with the US Secretary of State John Kerry, Sergey Lavrov was asked about the actions of Russian aircraft in Syria. The minister replied that "everything has already been said by the Russian Defense Ministry, do not listen to the Pentagon's statements about our air strikes."
However, the American journalist, who was on her knees in order not to block the camera, addressed the minister with the following question. There was no time to answer, so Lavrov laughed off, saying that "it is politically incorrect to address men on his knees."
After that, he and Kerry retired to negotiate.
Following the meeting, Sergei Lavrov told reporters that the accusations of the Russian VKS of attacking civilians are unfounded. If the Americans have evidence of this, then they should be provided to the Russian side. Moscow, such facts are unknown.
"There are concerns on the part of our American partners about what kind of goal (the Russian Federation) was not the same, they expressed these doubts to us, argued that they have any evidence. We asked them to submit, because we are responsible for our goals. Once again, on the website of the Ministry of Defense everything is explained. Talk began about the fact that some civilians had already suffered as a result of these blows, such data are unknown to us. We are very careful to ensure that these pinpoint strikes are pinpoint, so that the target will be exclusively the positions, objects, and armament of the terrorist detachments ",
said the head of the Russian Foreign Ministry.