Aircraft of the VKS of the Russian Federation struck in Syria at the 8-m objects of the IG group and completely destroyed the control points of the Islamists in the highlands, reports
RIA News
the message of the representative of the Ministry of Defense Igor Konashenkov.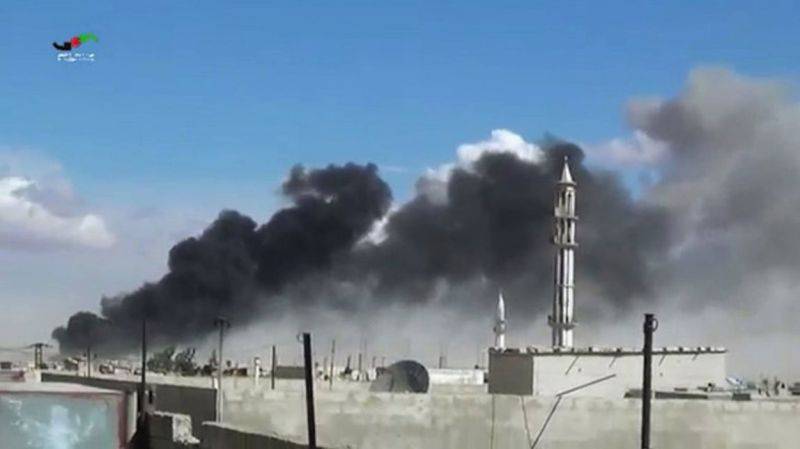 "As a result of air strikes, depots of ammunition, weapons, fuel and lubricants, and accumulations of military equipment were hit. The command posts for controlling Islamic State militants in mountainous areas have been completely destroyed, "
said Konashenkov.
He added that "all strikes were carried out after conducting aerial reconnaissance and clarification of data received from the headquarters of the Syrian army."
The general stressed that "the objects of civilian infrastructure and near them did not use Russian aircraft".
The Ministry of Defense of the Russian Federation has posted on the network video shots on control points, accompanied by the following comment:
"Strike aircraft aviationequipped with modern defeat complexes, struck at eight targets. These are warehouses weapons and ammunition, fuels and lubricants, military equipment, command posts, communications centers, vehicles of ISIL militants. All targets hit. "