Venezuela, as a non-permanent member of the UN Security Council, supports the proposal of the Russian president to create an international anti-terrorist coalition, said President Nicolas Maduro at the UNGA session. His words leads
TASS
.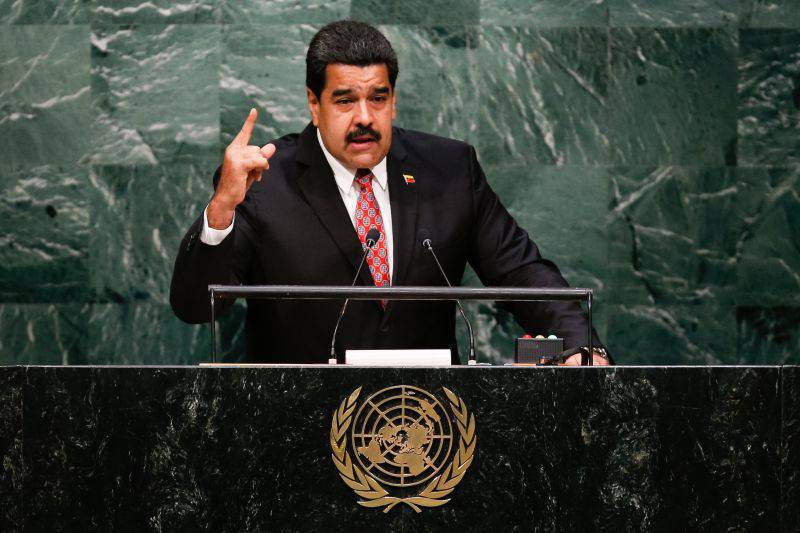 "We support the proposal made by Russian President Vladimir Putin to create a new alliance for peace"
Said the president.
"Venezuela, as a non-permanent member of the UN Security Council, will discuss and develop this initiative to protect the Syrian people and truly fight against groups that, receiving funding from the West, bring death, horror and destruction," said Maduro.
"Humanity must be with Syria and beyond Syria to save this region of the planet"
, - he stressed.
On Monday, Vladimir Putin, speaking from the UN podium, said: "In reality, we propose to be guided not by ambitions, but by common values ​​and common interests - on the basis of international law, unite efforts to solve the problems we face and create a truly broad international antiterrorist coalition" .
According to him, "like the anti-Hitler coalition, it could unite in its ranks a variety of forces that will resolutely oppose those who, like the Nazis, sow evil and misanthropy".